Truth to be told, making all kind of things is my hobby. But my real passion was always tinkering with electronics. You can say I grow up with a solder iron in one hand and a transistor in the other. Unfortunately, since I left for college and up until recently I had little chance to pursue my passion. Rented apartment is not exactly a suitable place for this kind of work, unless you are comfortable living in a workshop.
Now, that I have loft space available all to myself, I decided to revive my old passion and started making little projects again. My latest achievement - Smart Mirror - did not exactly require solder iron, but it was real fun making it and should look very nice in my hallway: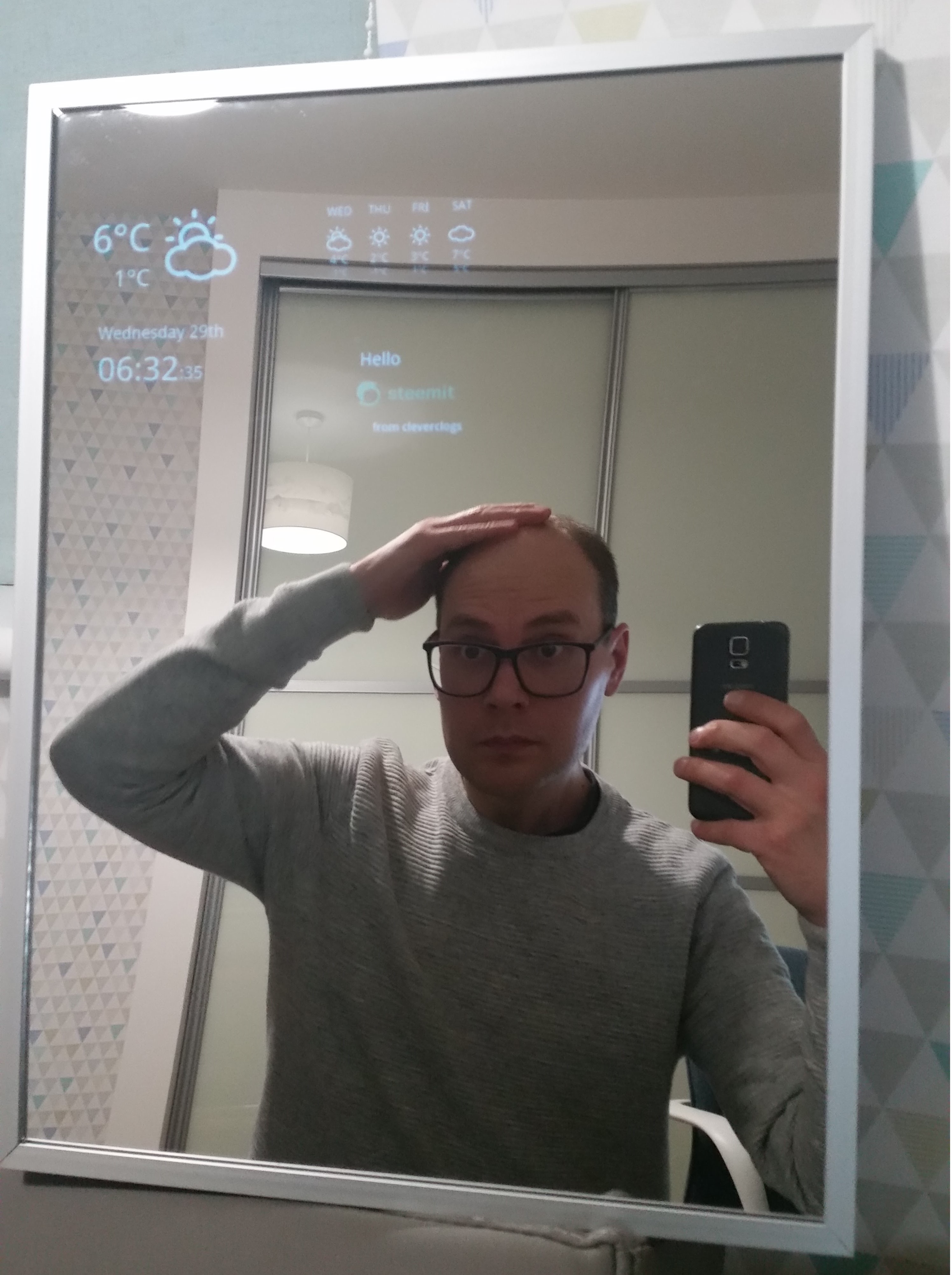 I know, it looks like a picture frame with a model posing in it, but its definitely a mirror with my reflection. OK, joking aside, the mirror has 7" android tablet at the back which shows time and regularly updates weather forecast for my area.
There are quite a few Smart Mirror projects out there and several apps on android market for this purpose. however, none of them worked on my tablet due to the age of it (Android 2.3 Gingerbread). So I had to write it my self. This made it really easy to add steemit logo on the screen.
I'm planning to write full instructions of how I built it, but for now, here are some photos of the assembly process: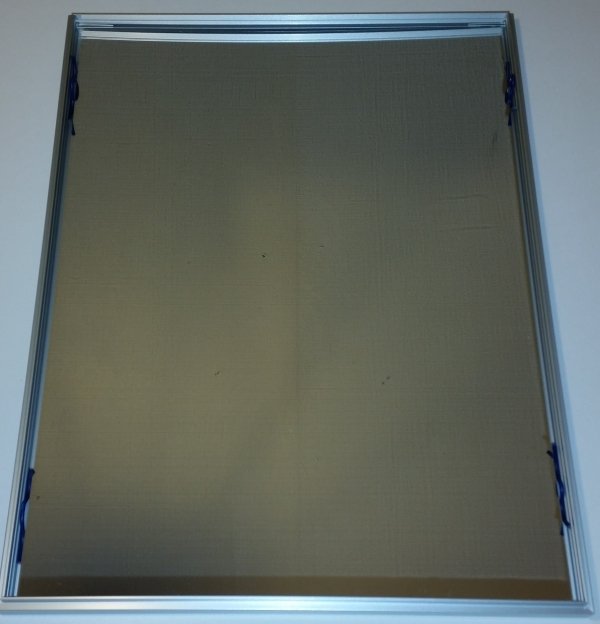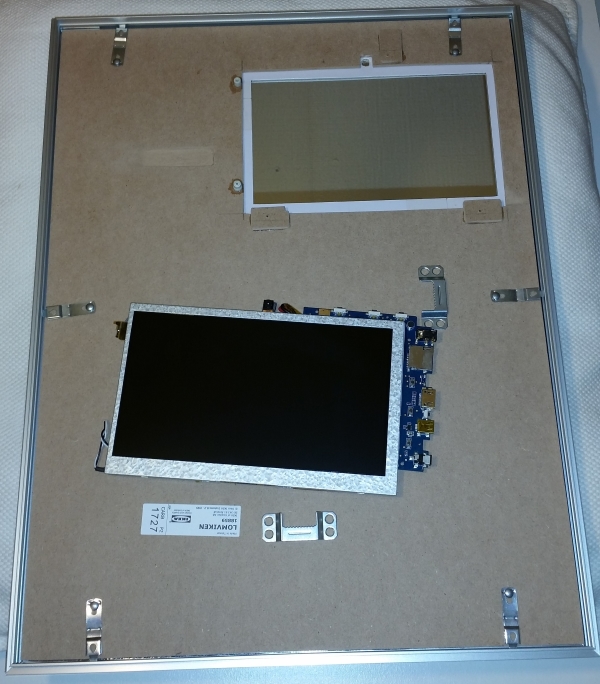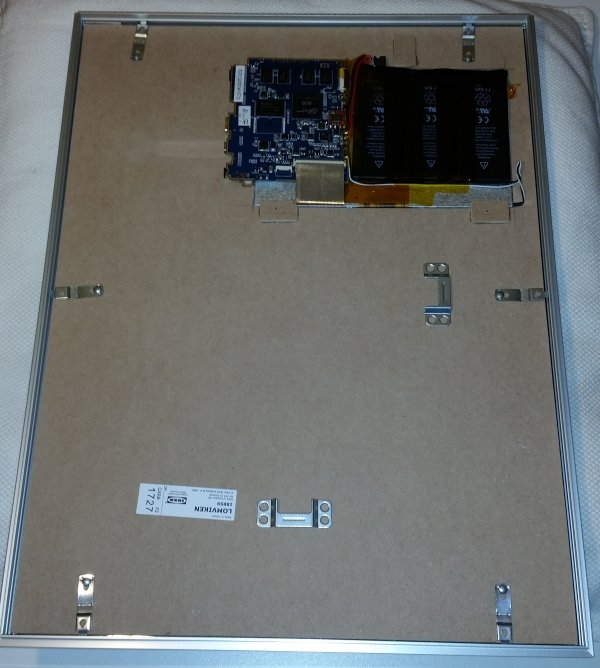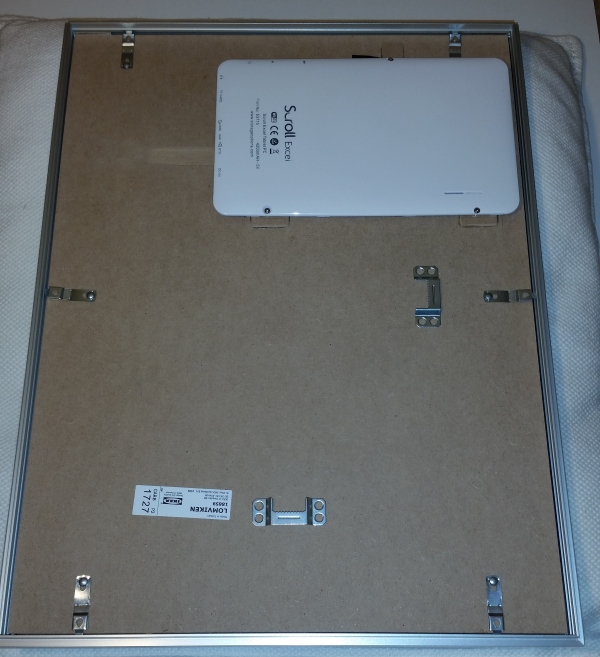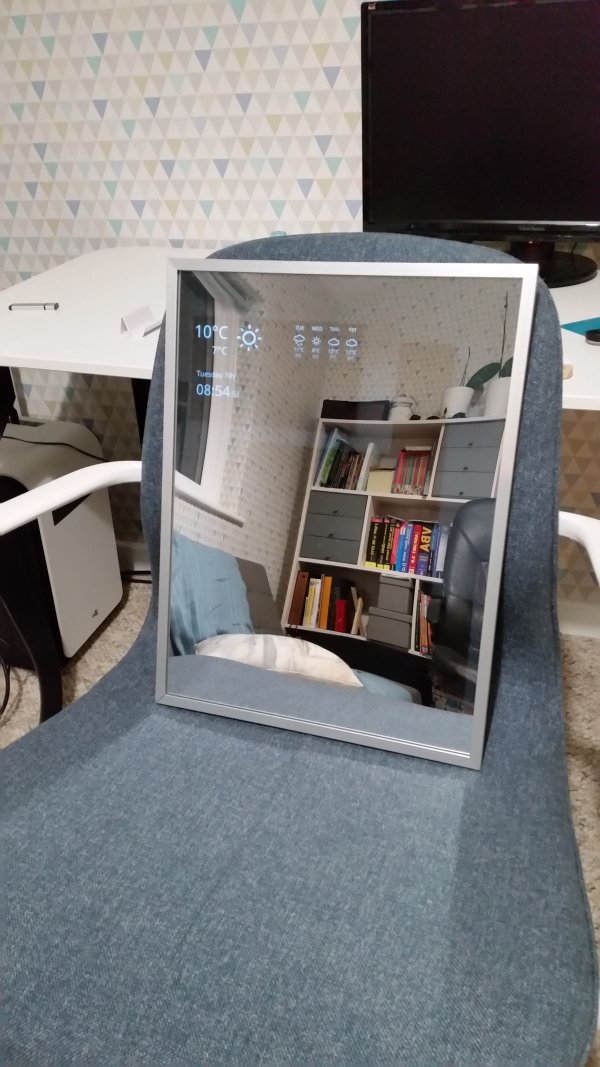 Thank you for reading, hope you enjoyed it.
Please follow as I'm planning to post my other hobby projects and DIY work here in the future.