When I was a kid, painting was the ultimate way to relieve stress -not that I had any serious problems back then to be honest except of the "studying" nightmare. While growing older though I noticed that I started running out of ideas. I couldn't express myself by drawing or painting anymore and writing became my thing. My feelings can be better described by words instead of shapes now... That's how I relax...
Two years ago I found out that colouring books have surged in popularity. They claim that colouring is relaxing and may reduce stress, anxiety, even depression. Of course I wanted to explore the mental health benefits of the colouring book trend myself so I bought what I needed.
There is a vast selection in books available that includes abstract images, mandalas, and our beloved characters ranging from Marvel to Disney. The "India colouring book" was what I chose.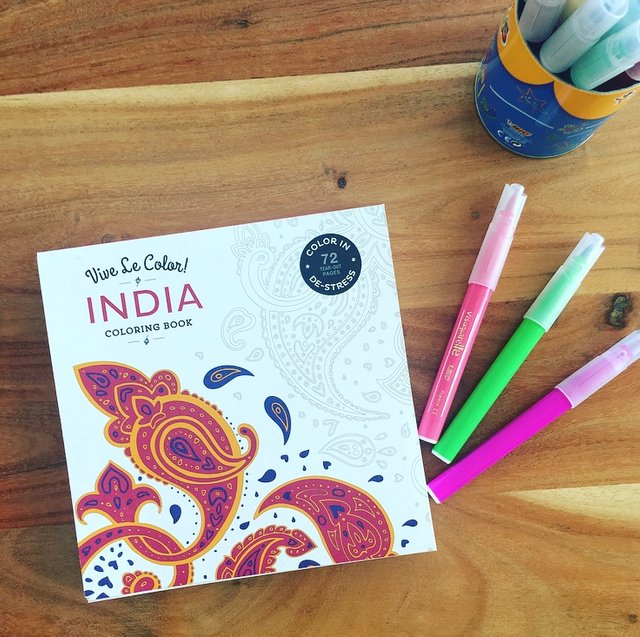 I started colouring the pages with coloured pencils and the whole thing was anything but relaxing. I didn't like the intensity of the colours, I didn't like the feeling, I was only obsessed with finishing the damn thing. It felt more like an obligation. Like I had to colour the buddha or else I will be executed. So I gave up and decided that colouring was not that fun for me.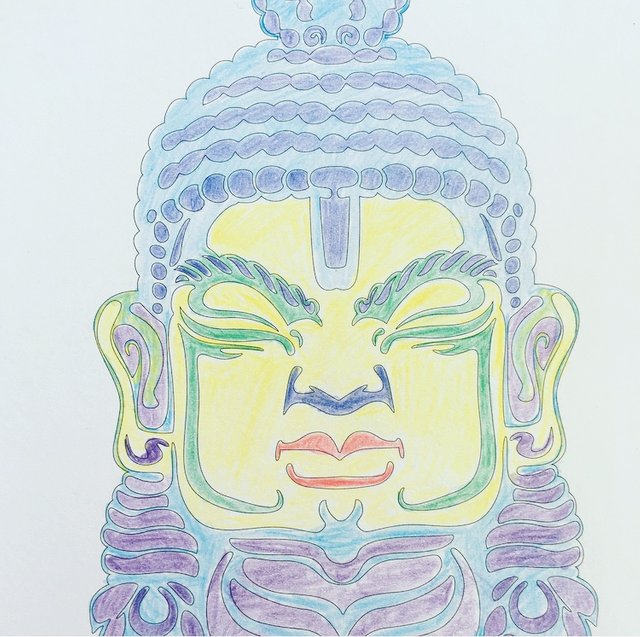 Last week though out of the blue I remembered my colouring book and a bright idea crossed my mind; to use coloured markers instead of pencils. So I went to buy some and gave it another try...
I put some music on while colouring and this time it was a very pleasant experience! I truly enjoyed it. Especially from 7 to 9 o clock in the afternoon when I tend to feel more gloomy -no idea what is going wrong during these hours- it seems to have helped a lot!
Here you can see some of my "masterpieces"...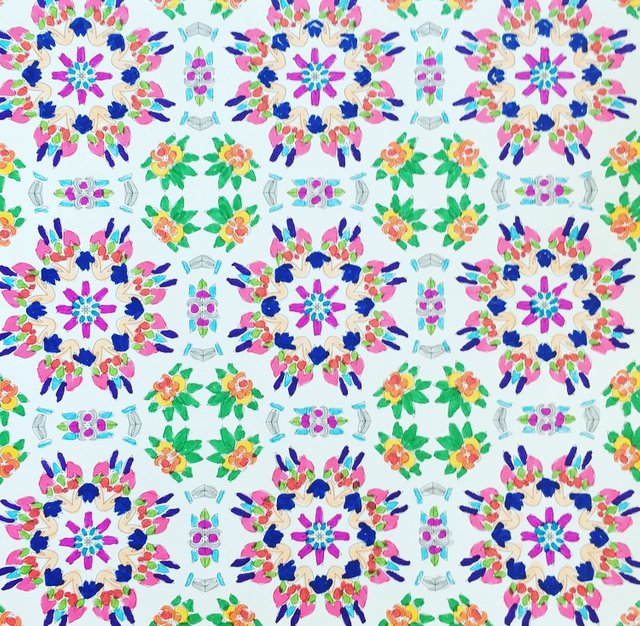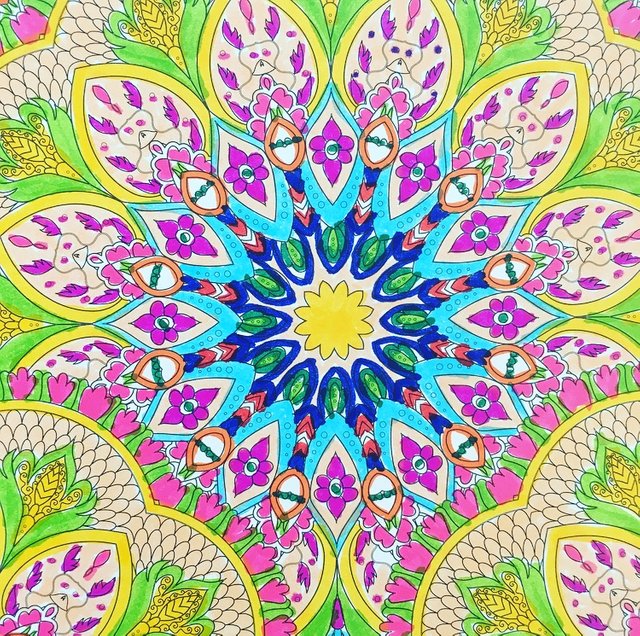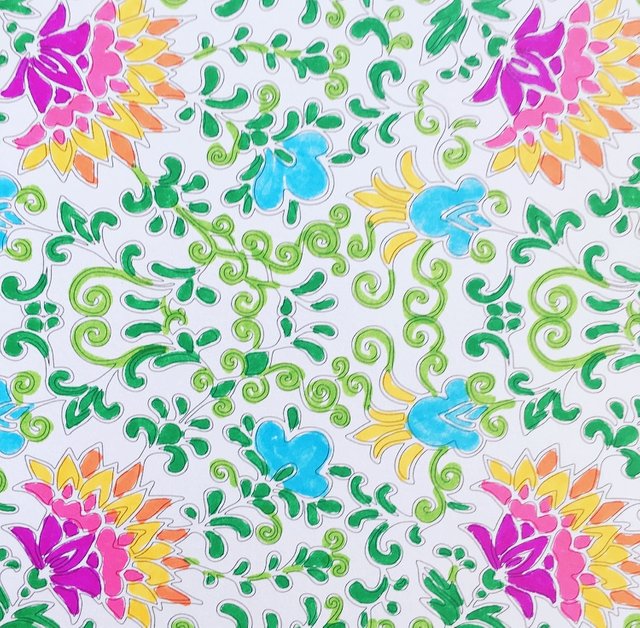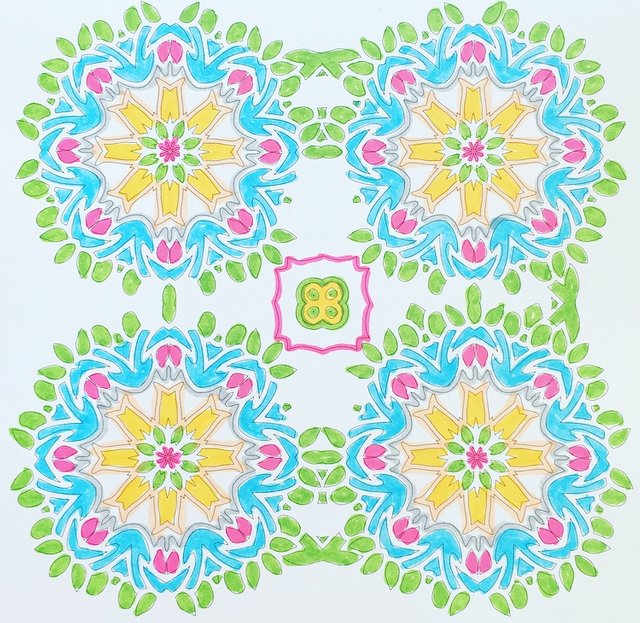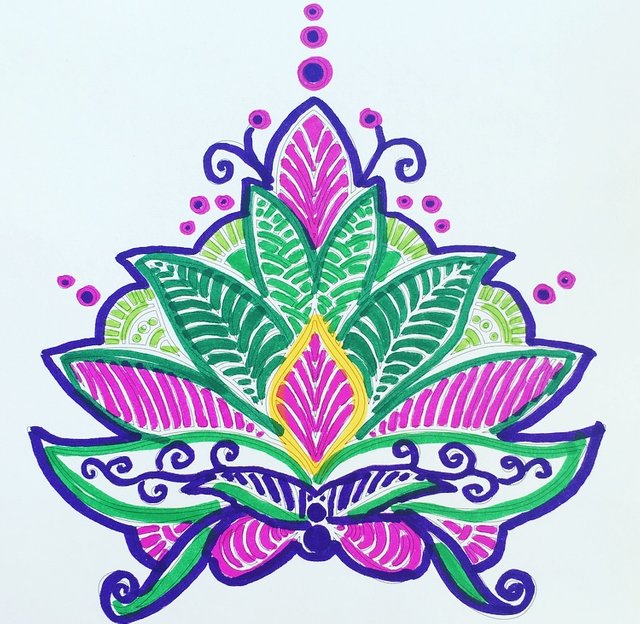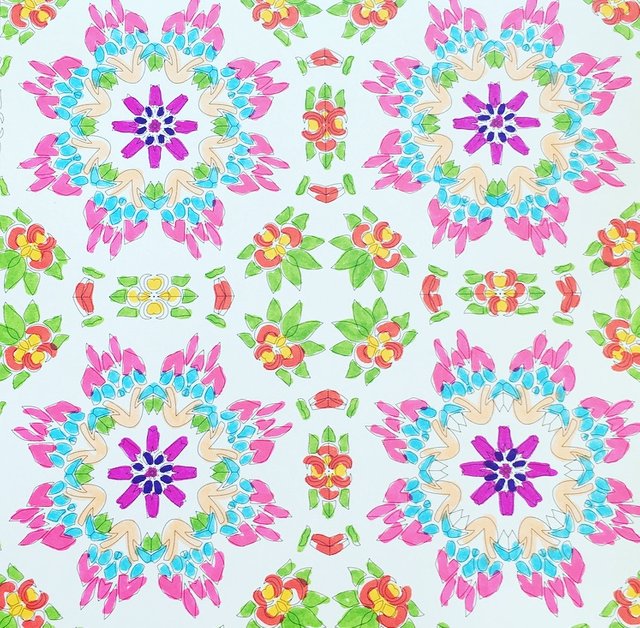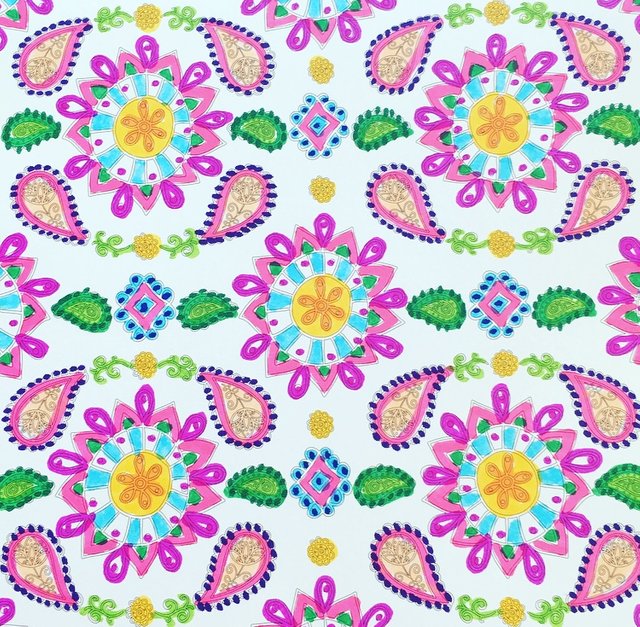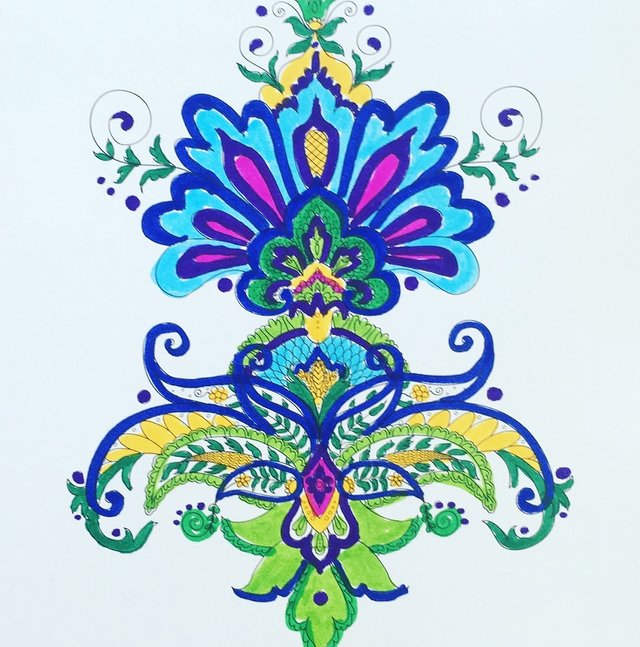 I truly love my new hobby and I'm so happy for giving colouring a second chance...