Lower supply, inflation and enhanced initial distribution from the Honeypot
When it comes to the value of something, scarcity is an obvious point to consider and on Steem, the inflation has always brought questions and has been seen as a devaluation of the holdings. The current rate of inflation is around 8.5%, which means ~26M Steem will be created and distributed through the inflation pool.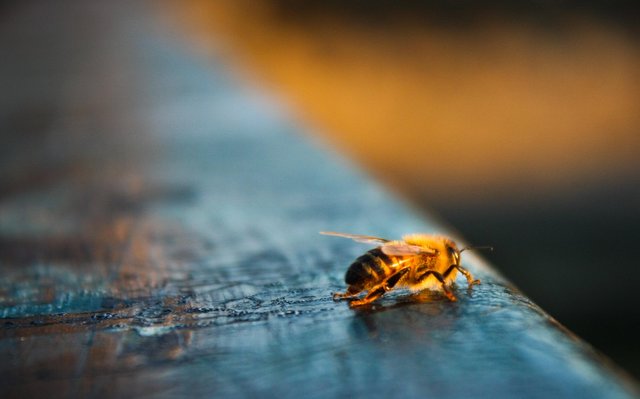 However, once Steem is cloned and converted to Hive Tokens (HP sounds better for a gamer btw), this rate could effectively change in what is much like a reset of Steem to 2016 levels, as the potential non-honeydropped stake could be about the same amount that has been generated through the inflation pool thus far.
Going on rough estimates:
Steemit Inc stake is 65-70M
Poloniex is 2M (this was unclaimed customer STEEM remember)
huobi-withdrawals 7M (staked customer STEEM)
binance-hot 30M (staked customer STEEM)
with 344M Steem in circulation, it could very well be that there will only be 230-240M HIVE at the inception of the chain and it will be this amount that will be calculated to generate new HIVE for the inflation pool, the "honeypot". This is a massive difference of 30% less in supply and takes it back to Steem mining levels, with the key difference that there are thousands more accounts participating at all levels.
One of the issues with the startup distribution of Steem was that there were effectively whales, and not much else. However, as time wore on through circle voting, leakage, people buying, bear markets and such. This meant that as distribution happened, the reach of the distribution increased to become more inclusive. However, that also means that it gets diluted along the way, something that a lot of people don't factor in when they say "posts used to earn more" as they only consider the price, not the amount of posts getting voted on and by whom.
On Hive, the voting will be quite different to the start of Steem as there are already many thousands of small, thousands of medium and hundreds of large accounts that make up the Hive Colony. This will mean that fro the get-go, the distribution mechanisms will be on a better footing than in 2016 and it is unlikely that there will ever be the equivalent of the 35,000 dollar makeup tutorials again.
This will mean lower peaks, but much wider spread than those early days, with the accounts that have remained and become active having a bit more influence than earlier, as the Steemit Inc stake won't be there to support the applications. This means that Hive gets the start that Steem should have had, where a greater amount of participants have influence over what gets supported.
While none of this might affect price directly, I do think that a platform that empowers a large group of users to support a wide range of contributors in some way is more attractive than the focus on whales only, which was definitely where Steem was in the early days with so few accounts with large stake, the N2 curve and a lot of daylight between. This could mean that participation becomes more welcoming for startup accounts and with the low prices of the token, they can buy in relatively cheaply.
One issue is going to of course be liquidity of HIVE on the exchanges, especially if Binance and Huobi choose not to participate in the "honeydrop" as it will mean all the current STEEM will never be converted to HIVE. And with no liquids, people can't even move their Steem off those exchanges to one that does support the drop.
There is about 100M STEEM sitting on exchanges or liquid currently (including the powered up exchanges) and if only 50% of that gets converted to HIVE, it immediately creates some kind of scarcity at a time that there might be people looking to get in early on a new blockchain. It is going to be volatile - especially since there have already been a lot of people announcing that they are going to dump STEEM - and they aren't small accounts.
Regardless of the exchange and price action though, I am hoping that the action on Hive will be of the kind that has learned from past errors. One massive benefit that Steem didn't have, is that there will be applications near immediately available on Hive that already will have content mass as well as user bases that can start creating from day one. There will also be experienced developers and support people who do not have to learn that much more than what they already have learned on Steem - and as it is a near clone, the ramp up for users is very simple.
This makes the "brand new" hive colony very long in the tooth with a great amount of experience tucked into the belt. This also means that a lot of the development and changes that could have happened on Steem but didn't, now can - for example, lowering the inflation rate significantly.
Potentially, Hive is where Steem should have started, but didn't and while it is going to take more time to stabilize, that time can be heavily reduced as while there will be a first block, it won't be the start of the community or the collective experience it holds.
It is pretty exciting to be here, at this point, now.
Taraz
[ an original ]