Welcome everyone in the new Era of Decentralized Blockchain-based platform #HIVE. HIVE is the victory of Decentralization, Hive is the victory of Community Power. Why #STEEM was the best? STEEM Was not best for the blockchain technology, STEEM was best for the decentralization. Very bad luck for @justinsun he was unable to understand the power of decentralization, he was unable to understand the power of community. So it is a very simple decision for us to leave the STEEM. We have no single reason to continue with STEEM. @justinsun we handover you the Steem now you are free to do whatever you want.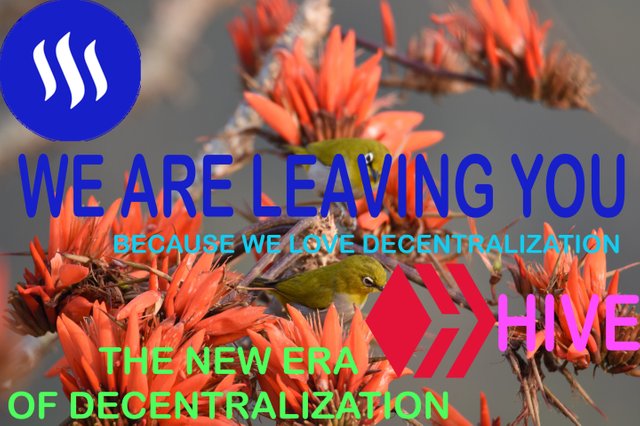 Compromise never define the word decentralization and decentralization never happen with compromise, we fight for our freedom, we fight for the decentralization we never fight for the STEEM. Living with compromise is not a very wise decision. How long we will fight for our freedom, how long we will fight for decentralization with @justinsun. It is a very wise decision from STEEM Community Sorry HIVE Community to migrate the platform and Launching The HIVE with the full power of decentralization.
We start our Steem journey loving the blockchain technology and fall in love with decentralization, now we leaving the Steem because Blockchain can be created but decentralization and community can not be created within a very short time. We have community and we believe in decentralization as a result #HIVE is alive now.
This is my last post on STEEM Blockchain but I'm not feeling sorrow about this, I passed a very long time with Steem a lot of memory, I'm not a little bit worry about this because I'm leaving with my every single memory, I will not lose a single penny that I earn from Steem, I'm leaving Steem with all of my assets.
This is the first I'm feeling very excited and happy to leave something, Time for cheers, Time for Singing the victory Song of Community and Decentralization, Time for showing our respect to those people are going to giving us a New Era of Decentralization Blockchain.