STEEM.CRAFT is moving to HIVE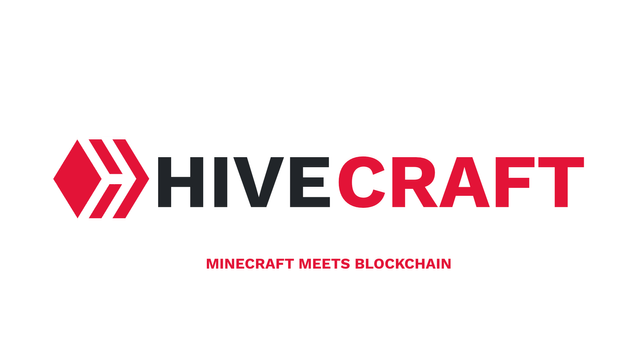 After a tiring time for the HIVE Blockchain team and hearing about something new happening, the announcement has been finally dropped for the HIVE Blockchain. This is a great step towards decentralization and a better future for the whole community. This is why projects on which I work will commit to support this new Blockchain and support to carry over all users that have been using STEEM.CRAFT before to the new safe haven for the community.
Almost everyone will get an airdrop to the new HIVE Blockchain. The STEEM.CRAFT project will continue it's progress under the new name HIVECRAFT.
Why HIVECRAFT?
HIVECRAFT is going to be a plugin that will connect Minecraft servers to the HIVE BLockchain. To promote this Blockchain outside of the cryptosphere to players, I think it is the best to use the name of the underlying system & technology to spread the word and also to make easily clear for what it stands for.
What makes HIVECRAFT special?
Usually, Minecraft servers aren't connected together and every server does it's own thing as a lone wolf. With HIVECRAFT, server operators have the special opportunity to change this forever. Connect your server and share statistics, banning of players, special plots of your players, parkour maps that are fun to play and the speedrun timings of these maps and other adventure maps with all servers that are connected to the HIVE Blockchain. You not only get instant access to all available features and already stored maps, but also a instant account creation to HIVE for all your players.
Should I care about HIVE?
HIVE is the Blockchain for the Web 5.0, once your players have registered for HIVE, they are also part of your server community, on HIVE. Many front-end sites, apps and dapps are powered by HIVE and allow you to use your community to achieve new goals and all of this without the risk of losing your hard-earned community. Since HIVE is decentralized, nobody can take away your community from you.
I'm a STEEM.CRAFT user, what should I do?
As a user, you don't have to do anything, all necessarily steps are going to be made on the Minecraft server plugins. This change will take effect very soon. If you want to stick with the Steem Blockchain, you can still get the current version of STEEM.CRAFT and host your own server.
I think it is amazing with what the Steem community & developers came up within so little of time and I'm very excited to see where this new HIVE Blockchain is going, I hope to see you there!