Curie Announcement regarding HIVE
As you might have seen, the new Hive blockchain is ready to launch at 10 am EST on Friday, March 20 and from that moment on there will be two completely independent chains. You can read more about it here.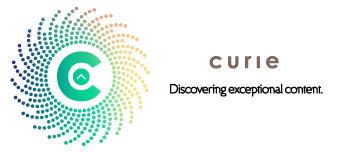 Curie made a decision to support good content on the new chain from the beginning. Many authors declared they will be migrating to the new blockchain, so it is our responsibility to expand the curation to Hive as well.
We will also continue our work on Steem as long as there is exceptional content and authors haven't fully migrated to Hive. Our mission was always to support the talented, engaging authors and we will continue to do so in the future, regardless of where they choose to post.
Our witness operations will also be split onto two chains. Making steem operational as long as there are some active content creators.
However, in order to remain fully operational, with the recent developments and being a back-up witness with the current low price of steem we are suspending our seed nodes until further notice.
We are excited to help kickstart the community curation on Hive and make sure the transition goes smoothly.
We wish you all the best with blogging on blockchain and we are looking forward to seeing you on the other side.