History of Sri Lanka Cricket Team- Part 1
Beginning of history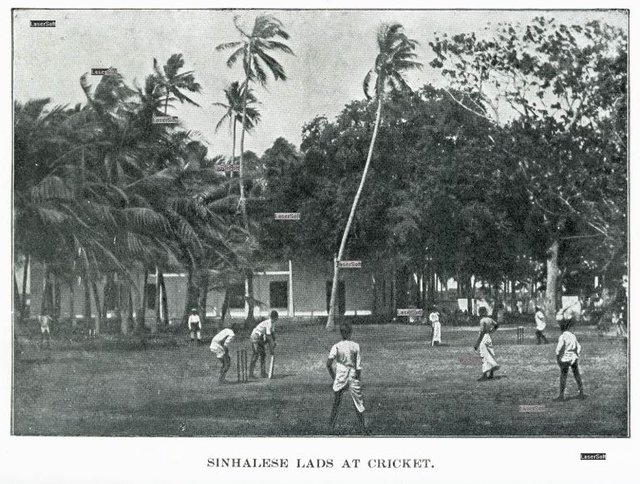 During the British governance, cricket was introduced to Sri Lanka and it is assumed that the earliest play of cricket was in 1800 although the first reported cricket game was on 5th of September 1832 in the "Colombo Journal " forming the "Colombo Cricket Club ". With a such start a national team could be formed as the "Ceylon National Cricket team " by 1880s making the foundation to play first class cricket by 1920s.
Road to International
In 1965 Ceylon national cricket team could achieve the associate membership of the "International Cricket Council " and after renaming national team as "Sri Lanka Cricket team " in 1972, Sri Lankans dream came through in 1975 to play international game of cricket. It was against "West Indies cricket team " in the world cup tournament held in England at the "Old Trafford, Manchester ". Captain of West Indies team was "Clive Lloyd" and for Sri Lanka, the captain was "Anura Tennekoon ". How ever Sri Lanka could not have won the match.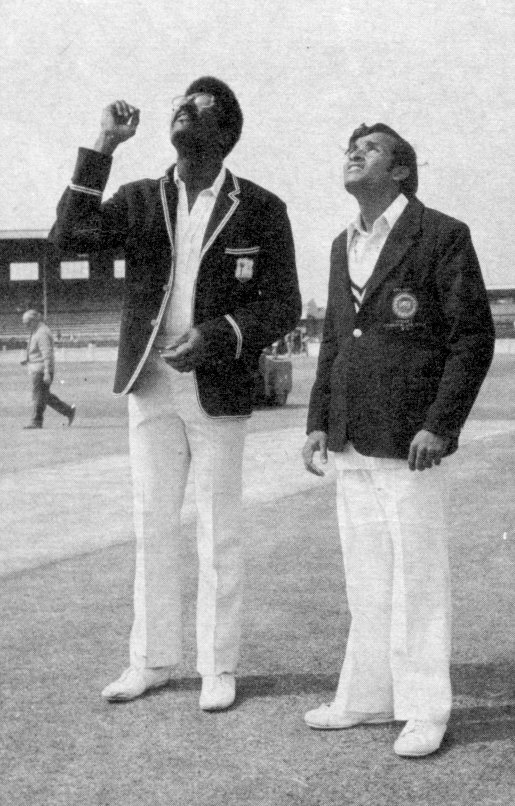 Image source
Following image shows Sri Lankan Squad at the 1975 in World Cup, 1975: Standing left to right: Duleep Mendis, Lalith Kaluperuma, Sunil Wettimuny, Tony Opatha, HSM Pieris, DLS de Silva, DS de Silva, Dennis Chanmugam, Anura Ranasinghe, Bandula Warnapura, Seated left-to-right: David Heyn, Anura Tennekoon, KMT Perera (Manager), Michael Tissera, Ranjit Fernando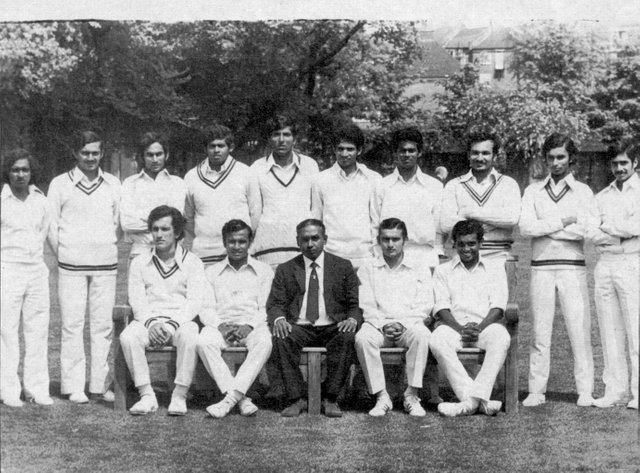 Image source
Sri Lanka cricket team could achieve full membership of ICC with being awarded of Test status on 21st of July 1981 as the 8th test playing nation of the world. Sri Lanka played their first test match with England in February 1982 at Paikiasothy Saravanamuttu Stadium, Colombo but Sri Lanka was beaten by England by 7 wickets.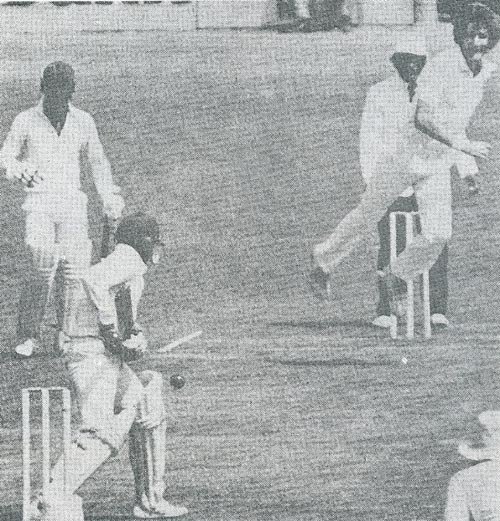 Image source
And after Sri Lanka could record their 1st ever test match victory beating India in 2nd match of the series of India tour of Sri Lanka in September 1985 by 149 runs at the same stadium at which played their 1st match under the leadership of "Duleep Mendis ".
Moment of 1st ever Test Victory
It's really a pleasure to speak about Sri Lanka cricket and living hopefully to see rising Sri Lanka cricket again.