Steem Skillshare - Colorful Handmade Landscape Drawing Comptetition || Entry By @rashid001 | 10% beneficiary @steem.skillshare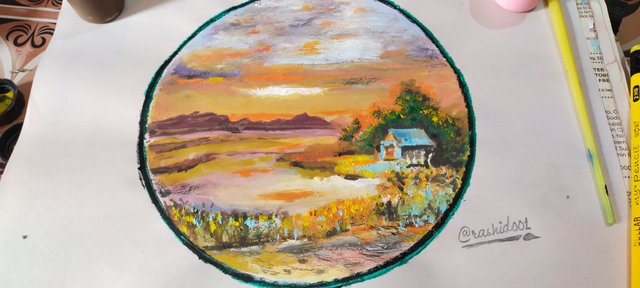 Greetings to all member of Steem Skillshare Community*
I Hope you all are well and enjoying life .
Today i am participating in Colorful Handmade Landscape Drawing Competition organized by @mdriart.
For this I have made a beautiful valley drawing using different colors. I hope you will like it. The items I used to make this drawing and the different steps that this drawing went through The details are as follows
All the steps I took while making it on a piece of paper, I have shared in this post in pictorial form

Meterial
Drawing Paper
Pencil
Poster Color shades
Paint Brushes 🖌️
Water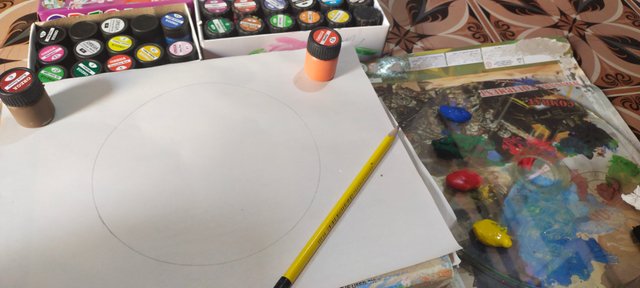 Process
From the first stage to the fourth step, the first thing I did was a circle with a pencil and then i drew the sky in blue and light blue. And then I drew some glimpses of clouds. And some mountains that are visible far away. And then the ground part with different colors. After that I also made some greenery and tried to show a hut in the middle of this greenery
Step 2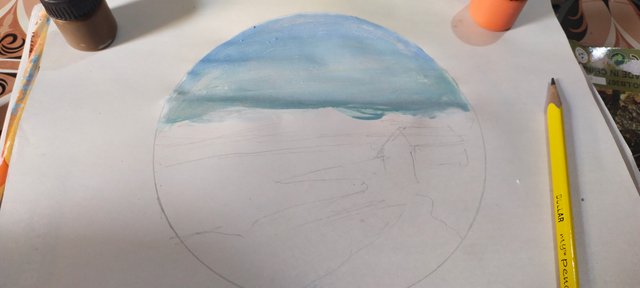 Step 4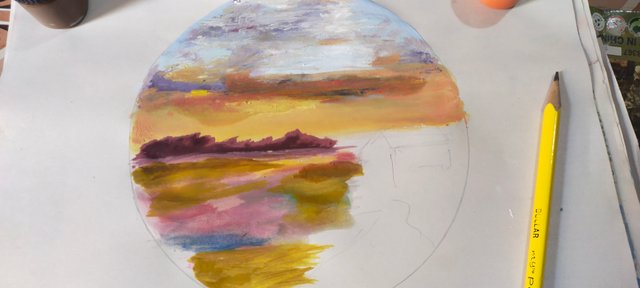 Step 1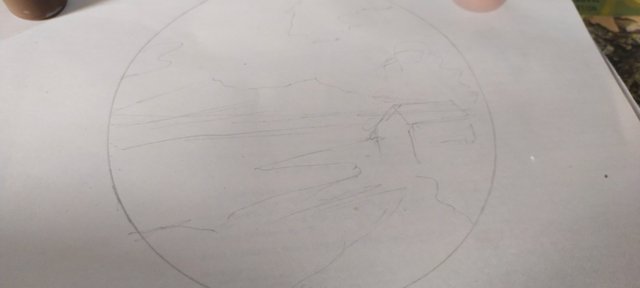 Step 3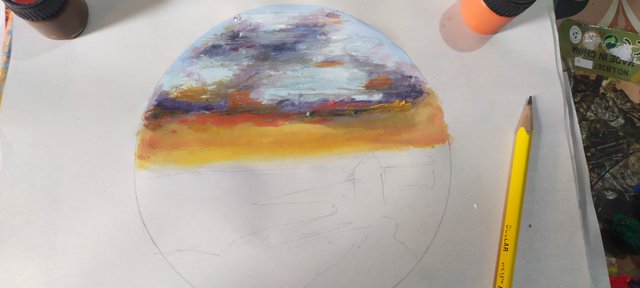 ---
Step 5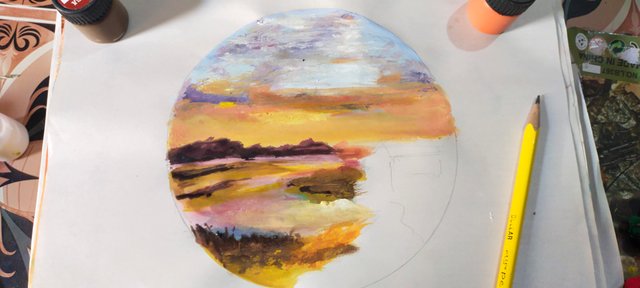 Step 6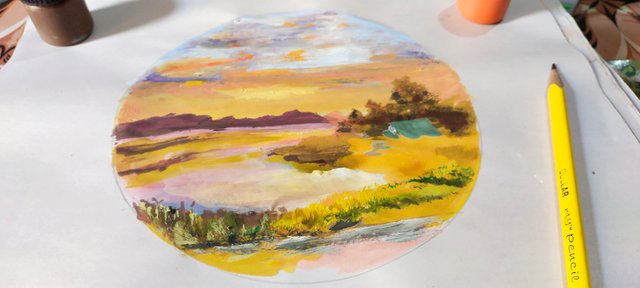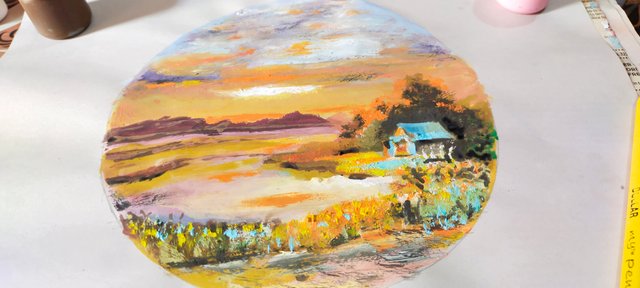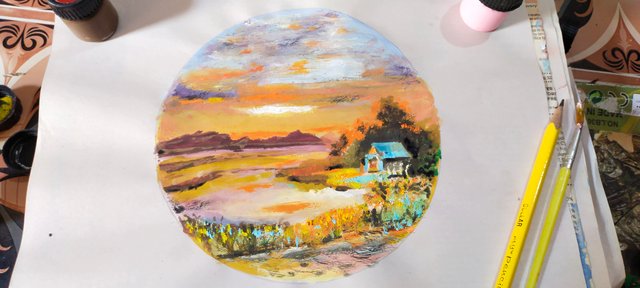 I showed the whole scene in a circle and at the end I gave the circle an outline to make the scene look even better. Below are 2 pictures i took after the drawing is completed.This drawing was completed in 3 hours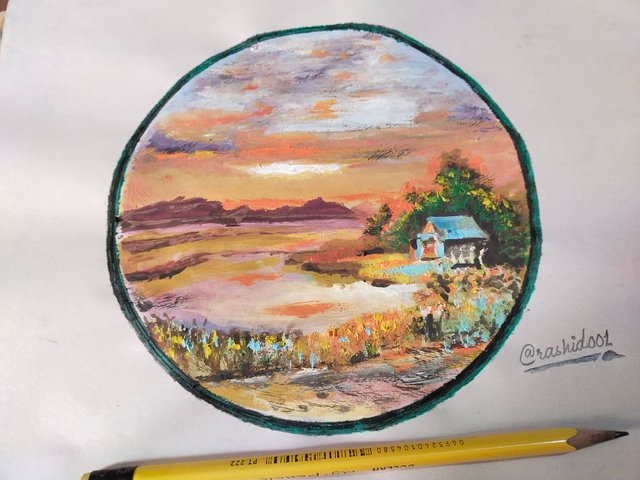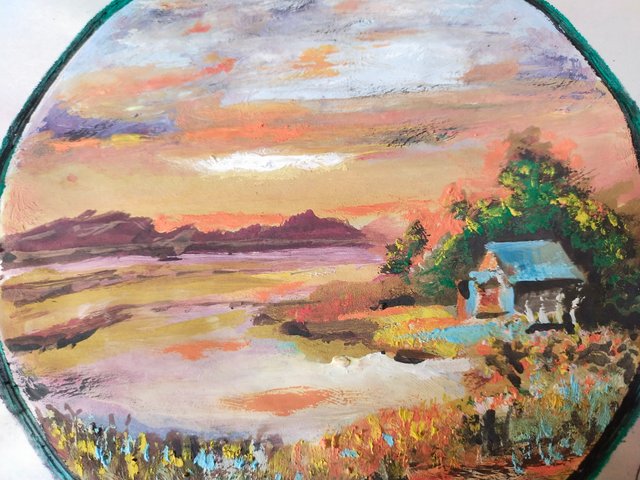 You can express your opinion through comments.
I'd love to know your thoughts about my drawing.
Thanks
Stay Blessed ❤️
Yours @rashid001