Drawing tutorial : how to draw a beautiful tree in the forest by poster colour || 10% to @steem.skillshare
Hi all my dear friends..
.

How are you all.? I hope fine. I'm also fine. Welcome back to another drawing tutorial post. Today I made another painting to show you all. After joining in the Steemit platform I'm making any kind of drawing post continuously. Thus my draw skill is being increase gradually.

I'm being benefited from the Steemit and from the community. It's really a great platform and this community @steem.skillshare where I can express my art skills world wide. In this day I made a beautiful painting of a tree in the forest. Firstly I didn't get any idea to draw any object. After starting I changed the way and made such a beautiful painting. And now I'm going to share with you all.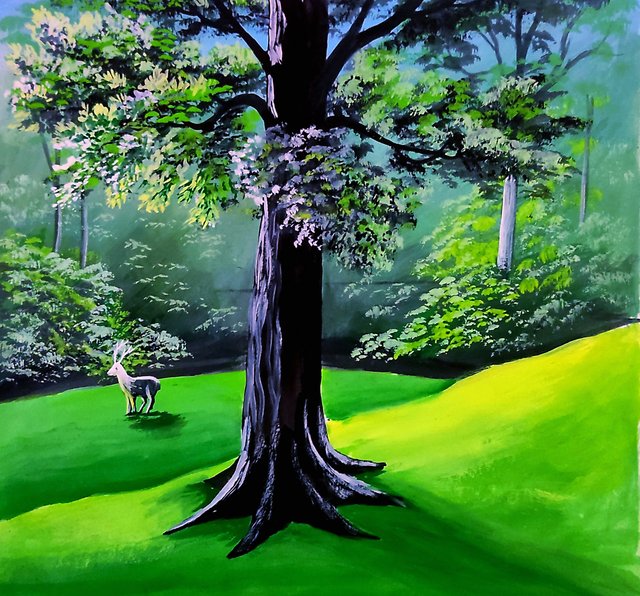 Drawing instrument.
art paper
drawing brush
poster colour shades
colour mixing plate
water
drawing bord
graphite pencil
stape by stape drawing process..
At first I took an art paper and a pencil. Then I draw a layout of a certain painting. And after thinking for sometimes I changed they way of the drawing what I wanted to draw. At the first I took some green colour and and brushed it on the paper.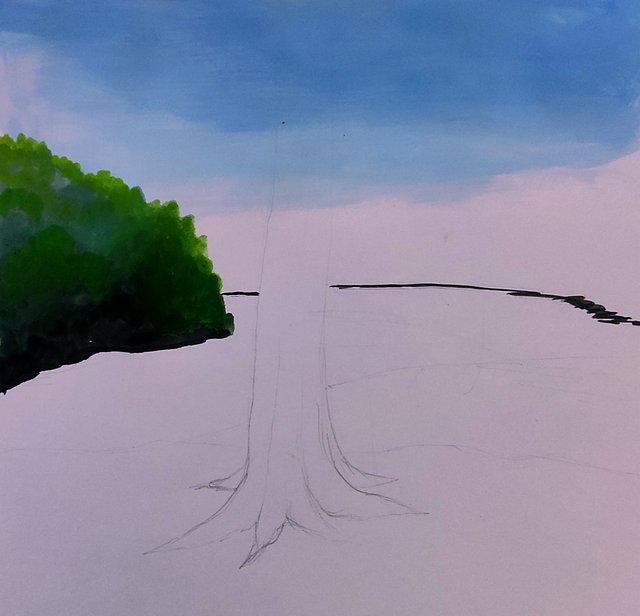 Then I draw the background of the forest. I took some more green colour and a flat brush. And I made a layer of green colour. And the i used filbert brush and draw some little plant. And I also draw those plant which is stand in the long distance.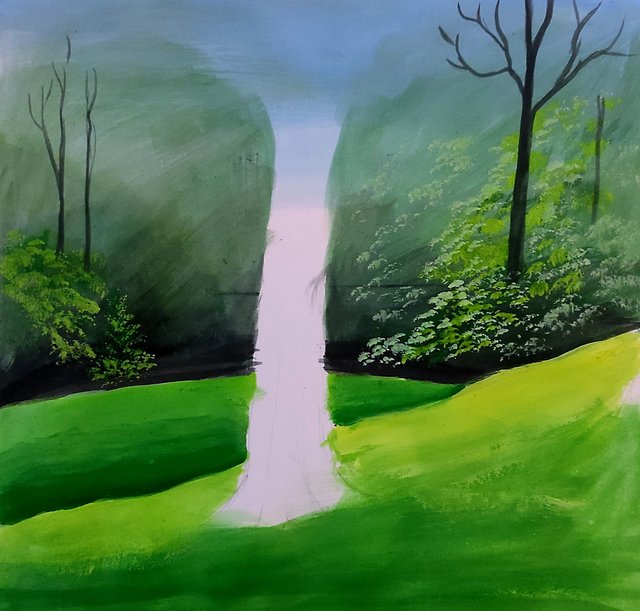 Then I draw the tree by black colour. And to the back side of the tree. I draw some others tree. I draw those trees leaf by green colour.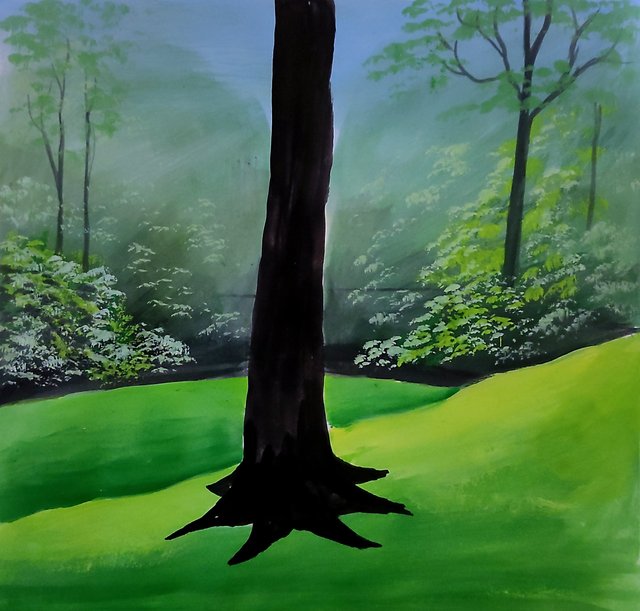 To the last stape, I draw the leaf of the leaf of the tree. I mixed some green and black colour. And applied to the spot. Before that I draw some branches of the tree. And then I draw the trees leaf by filbert brush and draw some leaf on the tree. And I used some light colour to top of the leaf. Then I took some white colour and made the tree highlighted. And at the final stape I draw a deer on the forest land.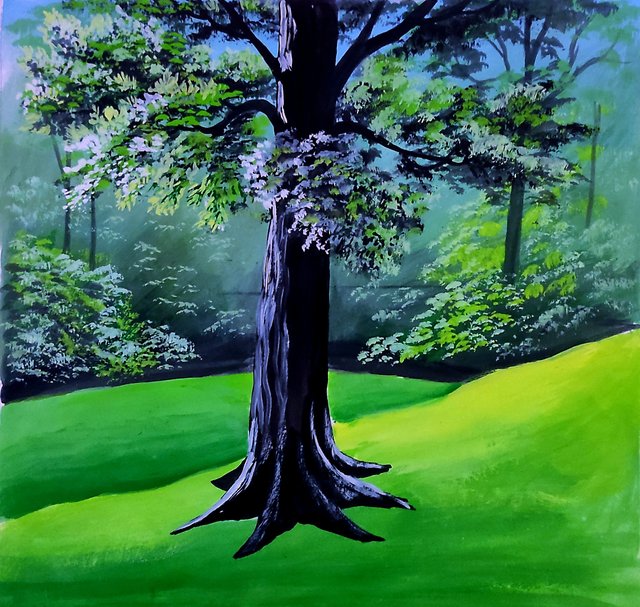 Thanks all for visiting my post and supporting me.
If anyone want to buy my artwork and any portrait drawing. He/she can contract me in discord.
discord I'd : mdriart#0766
| Category | price |
| --- | --- |
| Poster colour drawing | 0.7sbd |
| Colour pencil drawing | 0.5sbd |
| Human portrait ( black & white) | 0.7sbd |
CC-