APPLICATION FOR REGISTERING AS AN ENGLISH STUDENT ON STEEM SKILLSHARE by @dianacatalina29
Good evening, today before the end of this great project for all steemians I come with much excitement to present my application if despite being 43 years old I want to learn English and strengthen the knowledge I already have of it; so without further ado, I present my application.
- Mention where you are from and what your native language is.
I am proudly Venezuelan, originally from Portuguesa and currently living in Barinas, my mother tongue is Spanish.
- Why do you want to improve your English?
I am interested primarily because for many years I have wanted to do a good course but they are very expensive, so when I saw this publication at once I wanted to submit my publication, in addition to this English is a universal language that is great to learn for all occasions such as teaching my children, participate more actively in these English-speaking communities without using a translator and to improve support with my blind students in this subject, as I love to explain and teach how it should be and this is the best option to help them.
- What's your goal in your English language journey?
To be able to have a conversation in this language; to be able to read texts without using translators, and to expand my knowledge of grammar.
- What is your current level of English, according to you?
Basic, I had the opportunity to take a basic course and I can read small things, but it is difficult for me to read, translate and pronounce long texts, as well as conjugations.
- Which English skill is the most difficult for you?
The pronunciation is because it is written in one way and pronounced in another; the truth is that it is complicated for me; in addition to some conjugations. I am willing to dedicate myself and learn how it should be, it is one of the dreams I have had since I was a child and I know that I will achieve it, God willing.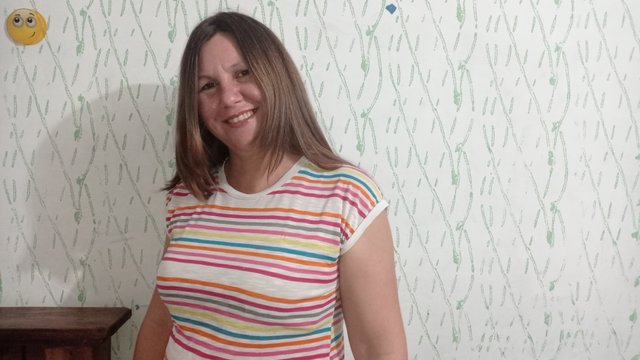 I invite @azucenita, @danicordellat, and @dayana82 to participate, I share the link with them; Announcement of free English course on steem skillshare || Teacher and student registration.
I hope my application will be accepted; my addresses:
All images are my property @dianacatalina29 taken with my Redmi Note 9 phone.
If you want to know more about me I leave you the First Achievement
This post is set up with a 10% delegation for the @steem.skillshare account.