Steem Skillshare Contest, Banner Design. Entry by @calipo09
Hi fellow steemeans, i'm glad to to share my work with you guys here through this amazing contest. Below is my work and my step by step process.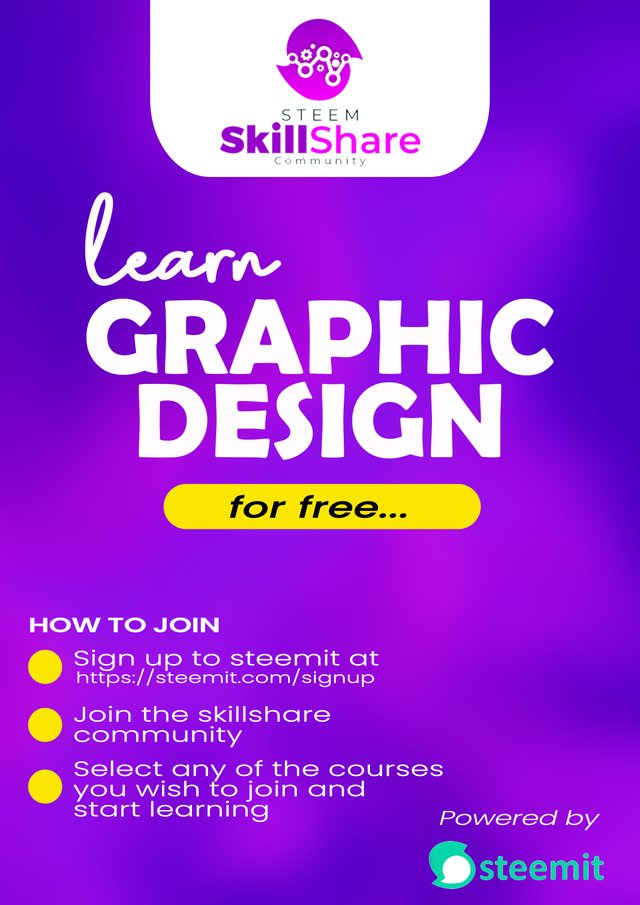 About the software
I started designing about a year ago even though I had passion for graphic designing long ago but I had nothing to motivate me to do so. I started my graphic design journey with Corel draw but I jumped onto Photoshop and till now it's what I'm still using even though I do use Corel sometimes.
Obviously I used Photoshop to do this particular banner and the version I used was CS6. I used this version because I'm quite comfortable and cool using this particular version even though there are higher versions which I have tried.
The Design Process
Starting up.
I used a file size of 2480 pixels by 3508 pixels. And a resolution of 3000 pixels/inch. With an 8bit rgb color mode with white as the initial background content.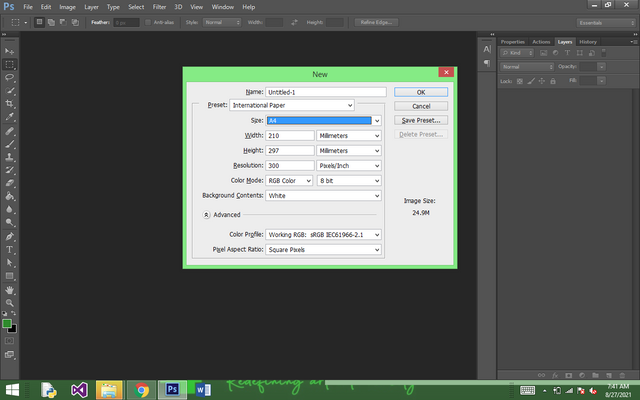 Background composition.
I filled the background with a color with the hexa-decimal code; #8208d7 using the fill layer.
I placed an image right on top of the fill layer and set the blending option as soft light. I gave it a blur by selecting the Gaussian blur option in my smart filters.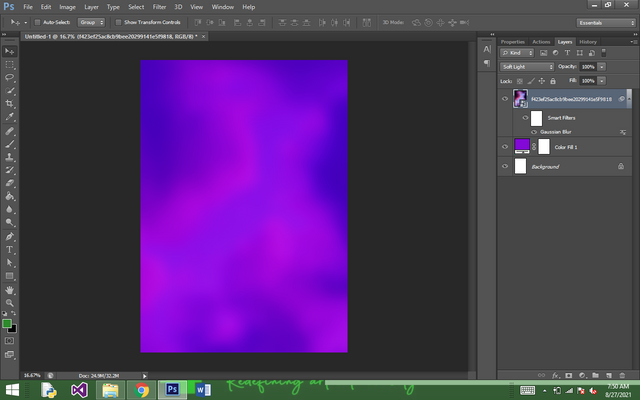 Text composition.
I began by typing in the main subject which is "GRAPHIC DESIGN". And the font I used is "Berlin Sans FB Demi".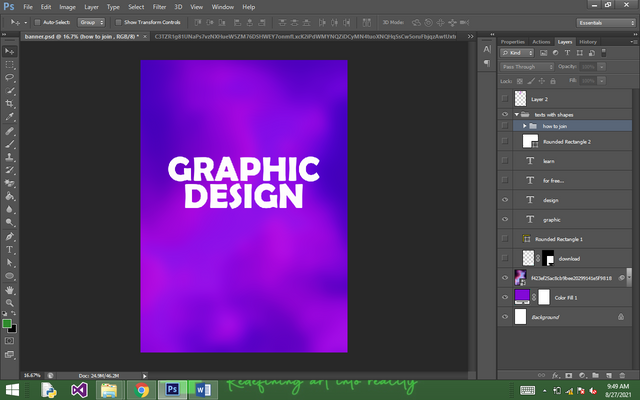 I further went on to add the other necessary texts and information and the fonts were; Buttervil (Learn), and the other texts were written with Poppins.
Other compositions.
I added two rounded rectangles and circles to beautify the work. I went ahead to place the skillshare logo which I downloaded from google in the rounded rectangle and the steemit logo.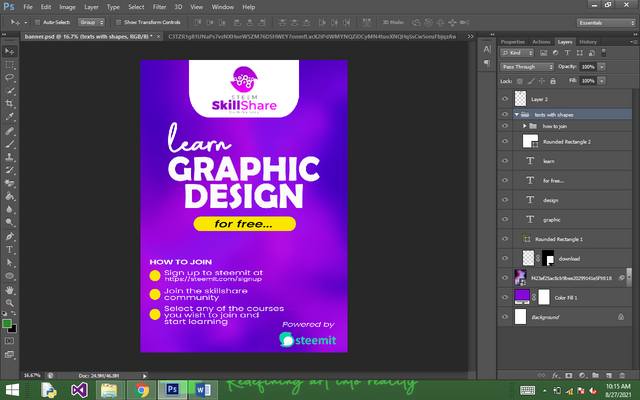 Finally, i saved the work in .jpg format. and this is the final result