Introduction to interior design - star and enterior design project. - Step by step
Home is where your heart lives, it is not enough to fill it with objects to fall in love with it, you have to compose it as if it were a symphony that envelops and welcomes everything.
Starting from a white sheet and a pencil stroke, an interior designer is in fact able to give a magical touch to any environment, adapting the furniture in perfect harmony.
Is furnishing your passion or, more simply, are you a passionate and want to furnish your home by carefully considering your choices? A strong passion for design objects and a good aesthetic sensibility are already excellent requirements to become an Interior Designer. But the decisive step is certainly to take a good interior design course.
1. Learn to choose the right pieces of furniture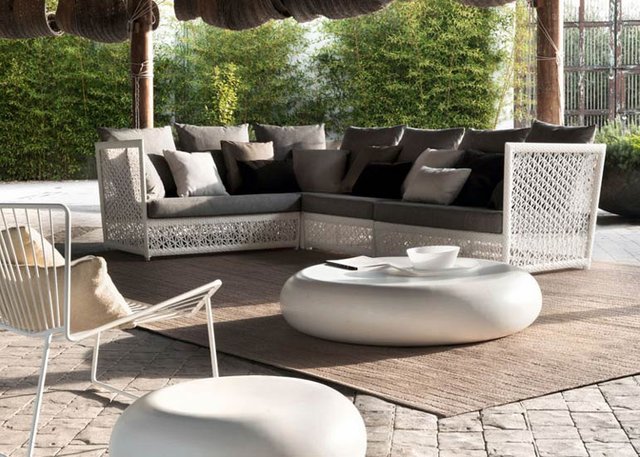 SOURCE
Did you know that there are many low-cost ideas to furnish your home that would drive even the most snobbish crazy? You may not be able to afford a Monster Chair by Marcel Wonders or a sofa by Karim Rashid like Edra's Superblog but for your low cost interior design project, great designers can give you a great hand for inspiration. George Carver used to argue that by saying " when you do the common things in life in a way that's out of the ordinary, you get the world's attention . "
For the choice of low-cost furnishings, you can focus on shapes and finishes that are as neutral as possible and in contrast with the main element, in the case of the important piece. For example, if the latter is in dark wood, choosing a lacquer rather than a laminate and focusing on non-decorated surfaces is the right solution. We always keep in mind that what has to "speak" is the important piece.
Choosing low cost pieces coordinated with each other is essential for the success of the interior design project. And then playing with fabrics and materials, perhaps with a fluorescent color.
In short, creativity and passion are the fundamental keys for the success of a good interior design project. But here's how to take care of the presentation of your project!
2. Use the "mood boards"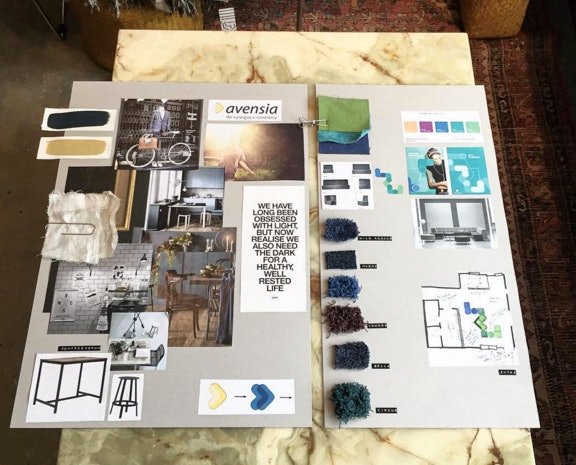 SOURCE
The mood board is a graphic tool that helps the interior designer to communicate their idea. It consists of a table where coatings, furniture choices, inspirational images are presented, all together in order to perceive the balance between them. In short, if they look good together. It is a valid tool because it is quick to process (there are various apps you can use to do it), therefore also quick to change, interacting with the customer, and being able to replace the choices made. What we do must always be beautiful, so arrange the images on the table with a logical criterion, colors, finishes, furnishings, so that it is understandable and connecting them with the reference plan.