Better life: The diary game, 4th of Sept, 2021
Hey steemians
In this post i will be telling about how i spent my day through the diary game.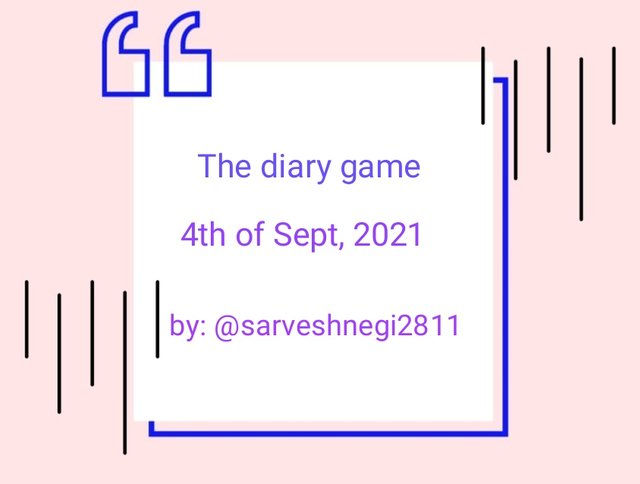 ---
Being a late riser it is kinda hard for me to wake up early in the morning but I am trying, waking up early provides me with more time to get engaged with my regular activities which include studying and ... I'm still thinking about the other things😅.
Pandemic has restricted my activities as I used to go to the park to play volleyball. Pandemic shut down the colleges which were the ideal place to go for a student, I kinds of miss those "Halcyon(a period that was happy and peaceful)" days when the pandemic was not here.
So I wake up at 9 am and I can't "gainsay(deny)" the fact that it is still late, but it's fine, I drank water and looked for updates regarding anything on WhatsApp, Twitter and Steemit. After that, I brushed my teeth, freshen up and took a bath.
After that, I had my breakfast while watching Black clover(an anime) and started studying, nowadays I'm focusing more on my quantitative ability as I am "wanting(lacking)" in that section. You can only know your shortcomings when you are consistent and "veracious(truthful)" to yourself, I had attempted many mocks in which I was "wanting(lacking)" in the quantitative ability section and the vocabulary section.
So, I started working to improve my quantitative abilities, I thought that I would download the previous year papers and try to attempt them. I downloaded the previous year papers which were said to be the hard ones and then there started the "tacit(silent)" battle between me and the questions and I also want to tell about one of my "Idiosyncrasies(peculiar or strange habit), so my idiosyncrasy is that when attempting a paper the first thing I look for is the last question and then I started attempting the paper. I know that it is not the "pertinent(apposite or suitable)" thing to do but I have my own ideology.
There were 100 questions in the paper that have to be done in 2 hours, I was able to do approximately all the questions but the thing that bugs me is time, I was not able to complete 100 questions in 2 hours and that is a concern that I should work on.
After giving the mock I decided to see an episode of Black clover again but I hadn't worked on the vocabulary section yet and that thing was making me "restive(restless)" and I decided to work on my vocabulary.
---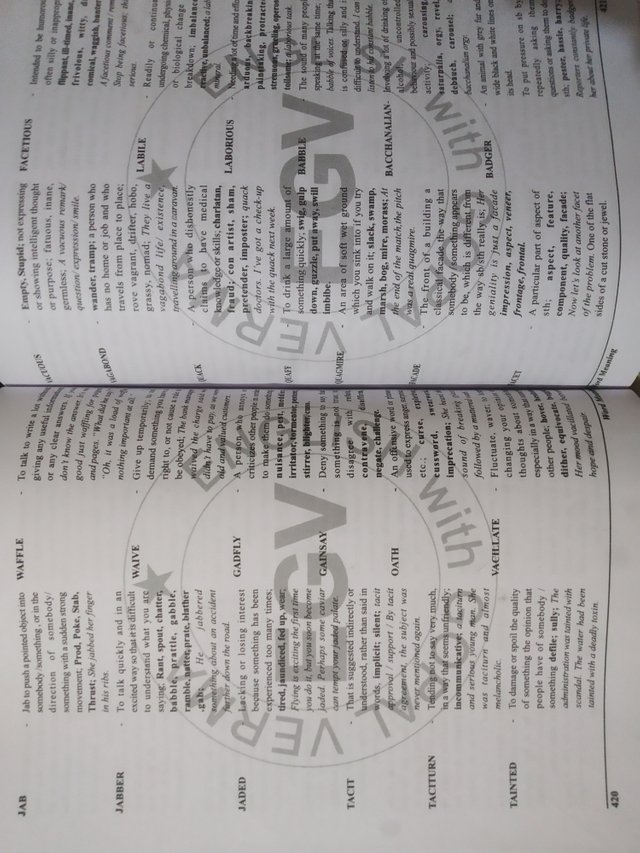 Vocab section
---
After that, I had my lunch and watched many things on YouTube irrelevant to my preparation but might come in handy at some point.
After that, I went to the terrace to take a stroll and to talk to my friends, we talked about many things which included politics, history, geography and many other things. After that, I came back home at 8 pm, I rested for a while and started studying general studies and to be more precise polity.
---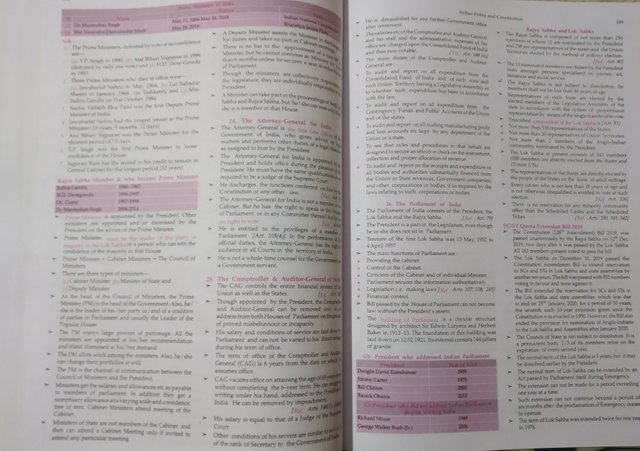 Polity from lucent
---
I had my dinner at 9 30 pm and started watching anime and I think watching anime and web series helped me a lot with the English section so I owe a debt to them and to return the favour I watch them😂😂. I watched 4 and 5 episodes and then hit the sack at 1 am.
That was all from my side.
---
Note: I have used some words that I wanted to learn and I couldn't think of any other way but to jot them in a diary, sorry for the inconvenience caused by these words.
---