The Diary Game, 18/08/2020:- A Well-spent Day
Hello steemers 🖐️, I hope everyone is doing great. I'm Sahil back with another day of TheDiaryGame. This is my 15th diary entry, and today I have completed my Achievement 6 Task: Understanding Curation and Community on steemit. So without any further delay, let's get started...
MORNING TIME
It's another day of full of joy when sunshine and birds chirp. Today I woke up at around 6:20 am. My mother woke me up today and made tea for me. But before I drink my tea, I brushed my teeth. Then finished tea while reading news on my mobile. After reading the news, my friend and I went for a walk, and today I completed the 2800 steps in just a morning. Then I took a shower after coming back to home.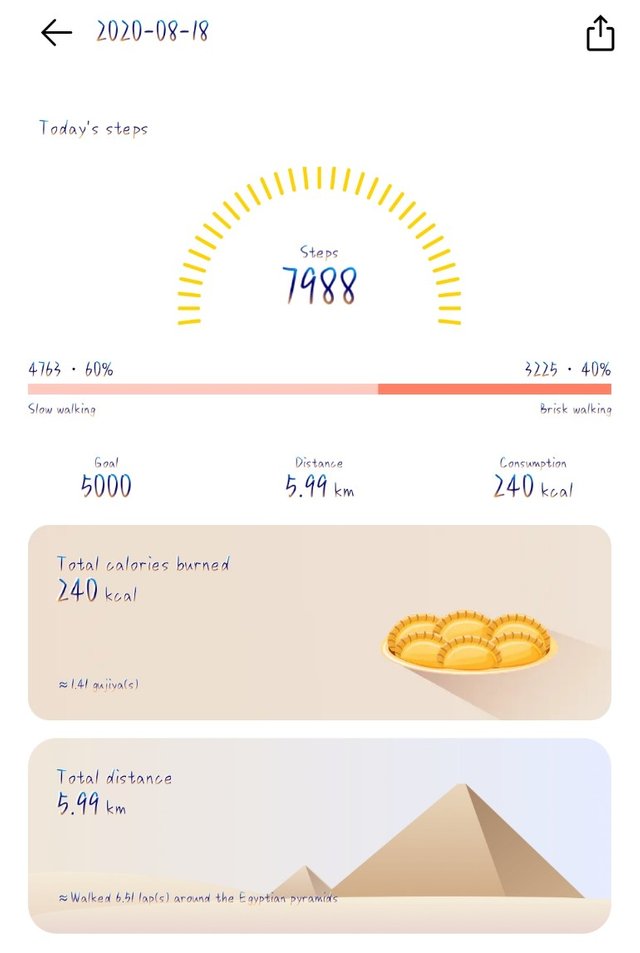 My personal highest walking record in this month
At around 9:30 am, after having aaloo prontha and chain in breakfast, I opened steemit and checked if there was any new blog by @steemitblog about "Curation Catch Up". Because not even my single blog has been curated by @steemcurator01 till now and this is my 15th blog. Then I checked all notifications and replied to every comment on my posts.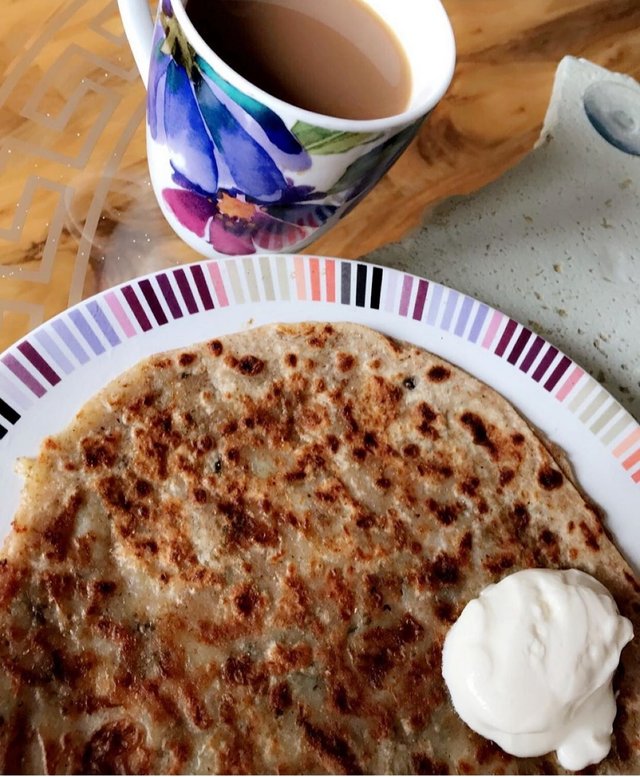 Aloo (potato) prontha and Tea in Breakfast
AFTERNOON TIME
In the afternoon, I opened steemit and saw that my Achievement 5 task 4 post was curated, so I started working on my next task. I read an article by @cryptoknnon where she explained about upvote and curation for the Achievement 6 task. So I read the whole article to understand more about steemit and to write my next task.
EVENING TIME
In the evening, around 5:30 pm, I played PUBG with my friends for an hour. Then I started writing my Achievement 6 task and completed in 2 hours. I answered every question of the task as per my understanding. Then I watched some videos about posting on @steemhunt. And after watching some of the videos, I posted my first hunt about Grammarly app. I often use this app to write my daily diary.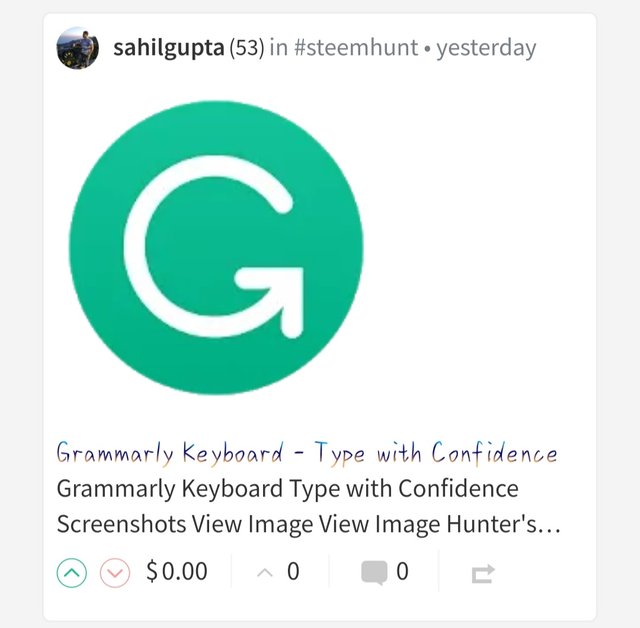 My first hunt on Steemhunt
NIGHT TIME
At around 9 pm, I went for a walk for 15-20 minutes on the terrace after having dinner. Then I came down and wrote my 15th diary on steemit. After writing my diary, I watched some videos on YouTube as usual. Then after a well-spent day at around 11 pm, I directly headed to bed.
A well-spent day brings happy sleep.
― Leonardo da Vinci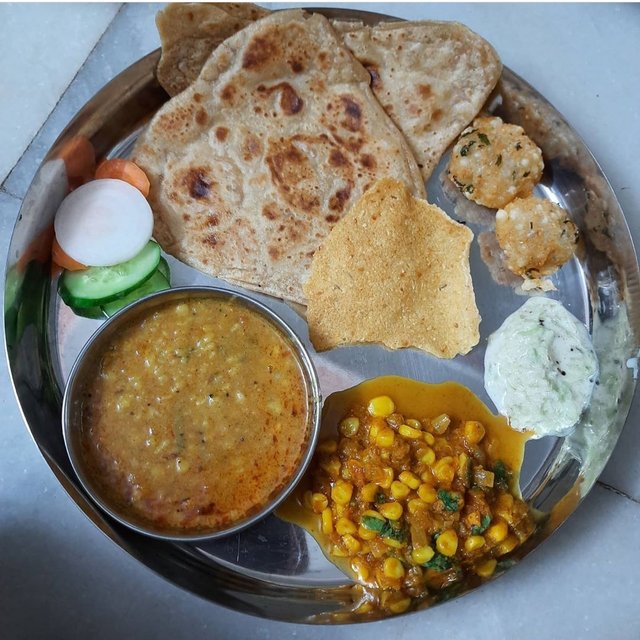 Roti and Daal in dinner
So this was my today's activities. Stay safe stay healthy. Thank you for visiting here. I appreciate your time.
Link to my introductory post
Don't forget to upvote and follow me on steemit if you liked my post.
This post is set to 100% power up