The diary game |Better Life with Steem | 24 July | Saturday | Day after exam
So finally exams finished yesterday, i had a really good sleep since i was so tired after all yesterday was a long day so i had really good sleep, i literally slept unconscious, i headed to bed early so i also woke up early today which is obviously a good thing.
As i woke up early so i helped my mother with some household work, today weather was good but humidity was too much, after finishing all the work i finally had my shower, meanwhile mother started preparing breakfast for everyone.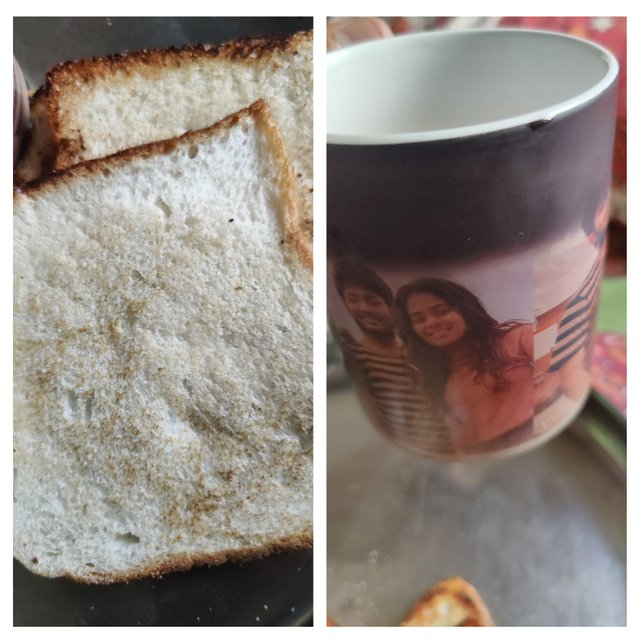 Breakfast, PS - the cup was gifted by my cousin
I had a cup of tea and some bread in the breakfast, i oftenly have either bread or sandwich with tea in the morning, it works quite good and you can call your morning truly a good morning.
After examination i was free today, i headed to newcomers community to check for the newcomers coming into steemit ecosystem, i didn't find any, i checked previous users data through the Google sheet that we prepare for user tracking purpose.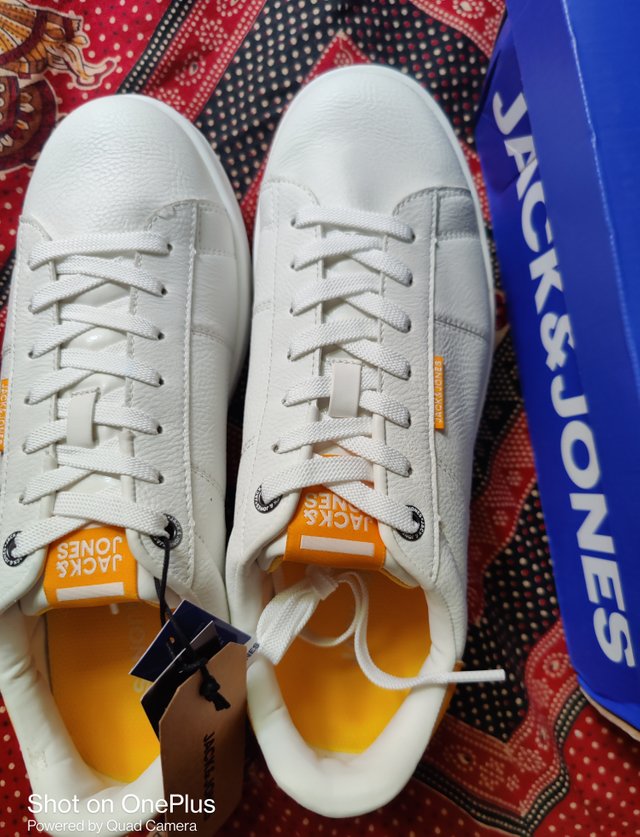 Bought a pair of shoes from myntra for around 26usd
After sometime i got my parcel delivered from myntra, recently i had ordered a new pair of shoes from myntra and because of pandemic the delivery was delayed but finally delivered today, i had bought Jack and Jones shoe pair for 2000INR(26USD).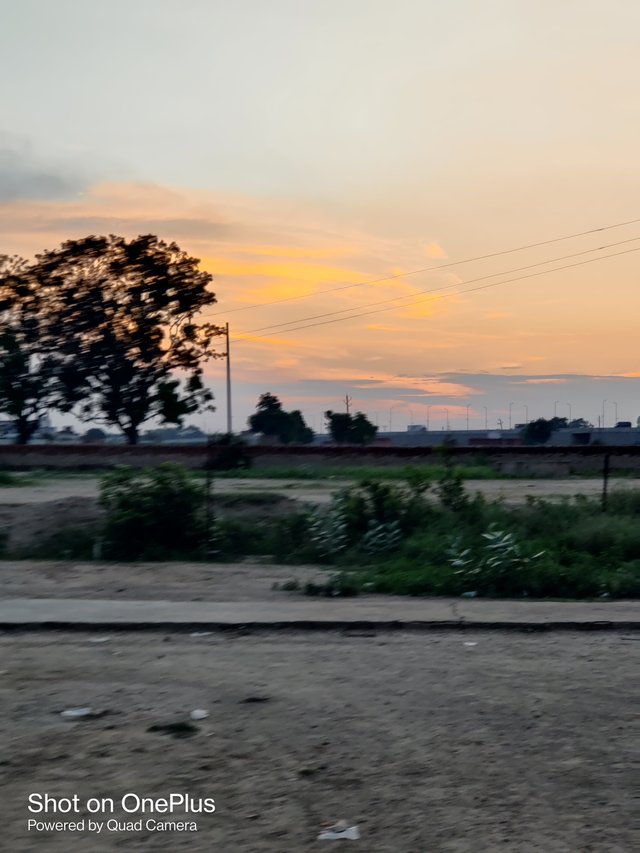 In the evening i went out with my friend, weather was good, so headed out we roam for sometime then returned home by 8PM, i had my lunch late so i wasn't hungry and i refused to have dinner and that was all for today.