Betterlife !! The diary game:- my diary date:- 29/09/2021
Hello friends, very warm welcome on my new diary. I hope you all are doing good and having great time. Let's start the today's diary story with morning....
Today I woke up at 5 am and immediately I checked my phone. I got so many missed calls from one of my friend because last evening we decided to go for visit riverside in the morning together. my village is situated in the banks of river Ghaghra. I called him back and asked him to give me just 10 minutes to get ready, left my bed and immediately went to get fresh and just changed my clothes, took my phone and left.
Around 5:30 I joined them and we started our walk because Ghaghra is almost 3-4 kms from my village. Just after 5-6 minutes walk we were out of our village area. There is a huge canal for irrigation purpose. It was morning time so I got so beautiful scenery and as a nature photographer I couldn't miss the chance to click some photos here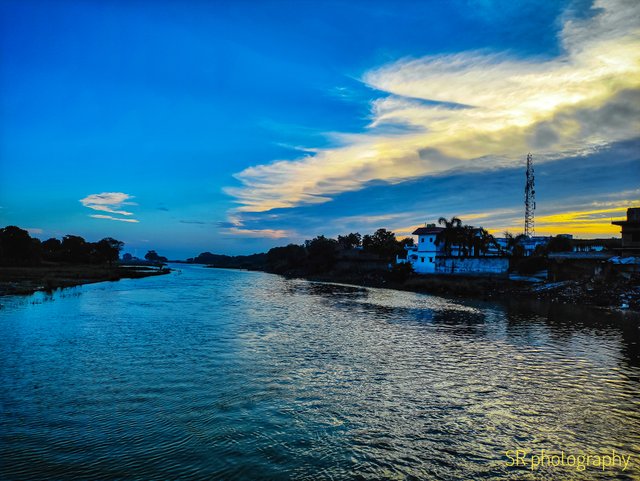 morning click with my POCO
After clicking some pics we started to moving ahead. Now after few more minutes walk there was no roads so we have to go through paddy farms and trust me I was very excited for it because i was spending some good time in my village for the first time after staying so many years in Banaras.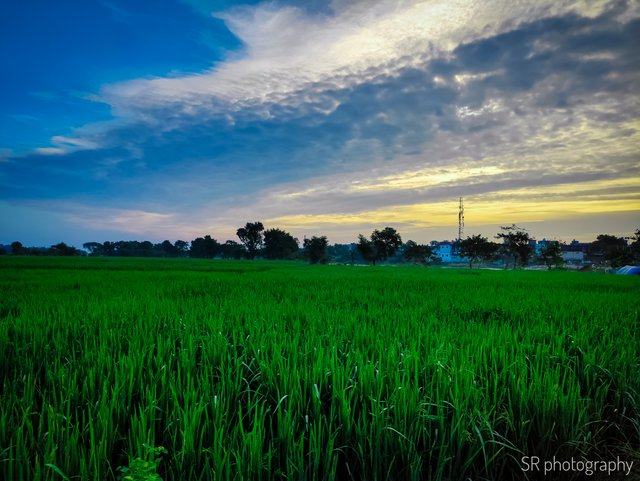 paddy farm and beautiful sky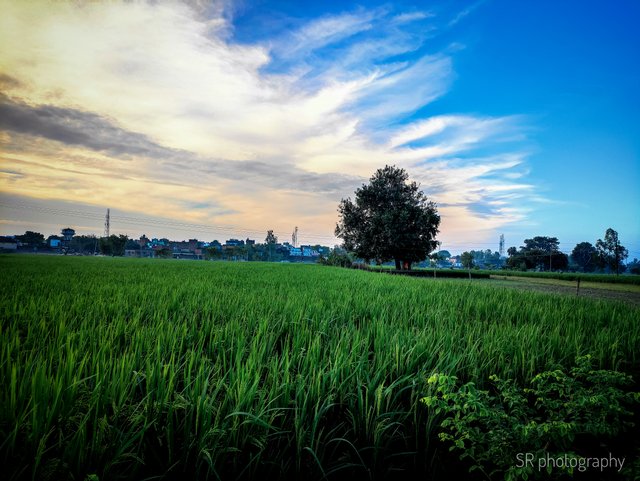 into the paddy fields
For almost 1 hours of walk we were about to reach. Water level is decreasing these days so we decided to go more close to the river. This river acts as a natural border between UP and Bihar and anyone can enter into Bihar just after crossing it by boats. We did some fun there, sat in sand and and had some good photography session here. Here I'm sharing some River photos without any editing.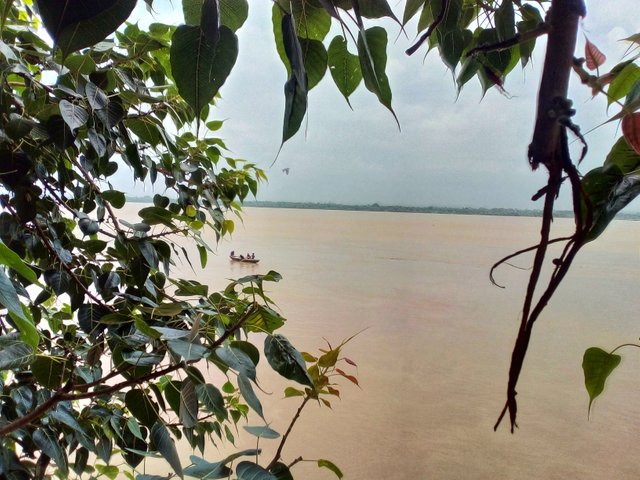 Ghaghra river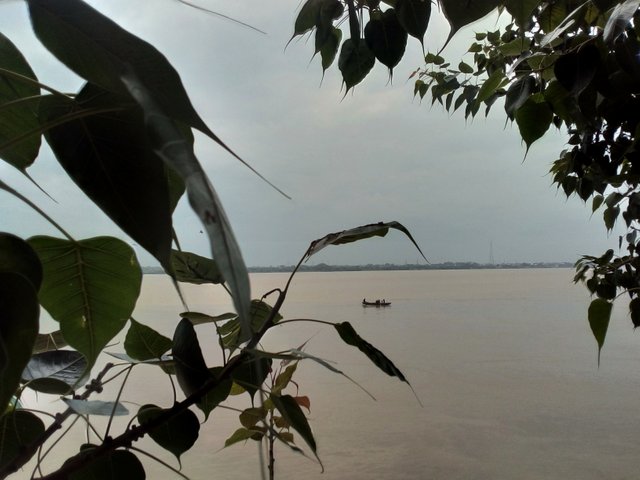 see the boat between those two leaves
After spending 4-5 hours there we decided to return because it was getting cloudy and we were afraid that if rain starts and we have nothing to cover our phones. So we started walking towards our village and this short walk made me remember of my childhood days when we used to come to the river for taking bath and to enjoy swimming.
last click while returning to home
We reached back to our home around 11:30 and I was feeling so hungry, asked my mom to give me something to eat and after having my meal i rushed in bed because I was little bit tired of walking.
That's all from my yesterday's story. See you again with new story tomorrow. Bye bye friends take care and see you tomorrow.