Betterlife !! The diary game:- my diary date:- 27/09/2021
Hello friends, very warm welcome to everyone on my today's diary. Today I'm going to share about my today's activities and work. So let's start it with the morning.
Today I woke up at 5 am and got freshen up and went for running and some physical exercises and returned home at around 6 am. I went to kitchen made tea and served everyone. Actually my new home is under construction in city so I had to go there to take care of all construction work and all because currently we all are living in our village home since last few days. So I started getting ready because I had to reach there before 9 am and city is almost 30 kms from my village. I took bath and mom served my breakfast . After having my breakfast I took my bike and left for my city home.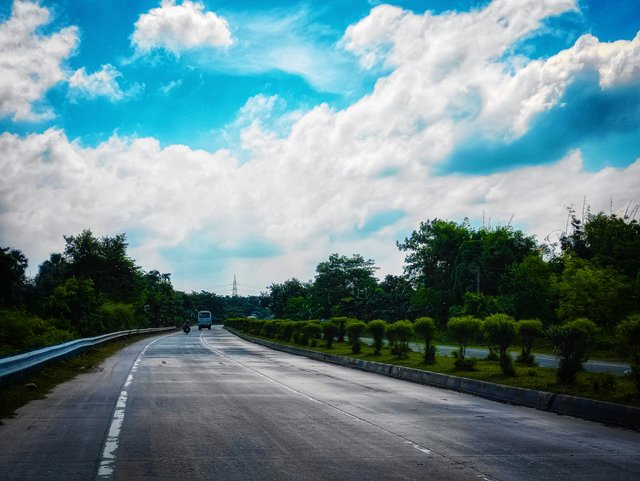 captured while going to city
Construction is almost over and only finishing left from inside. When workers started their work I went in another room and started playing BGMI for some timepass because I feel so boring while taking care of all construction work so I played the game for almost 2-3 hours and when it was their lunch time, I went to market to bring some food for them. They had their lunch and went to rest for a while before starting the work again.
I reached there till 8:30 and workers were already there and they were waiting for me to come so they can start their work.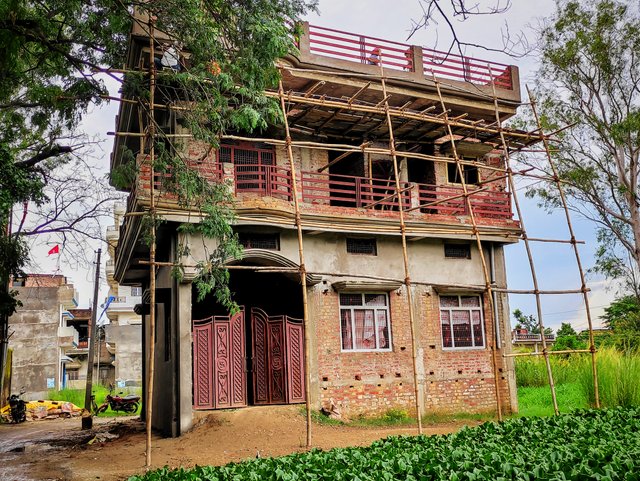 my new home
after taking rest for almost half an hour they started their work again. Here I started clicking photos and editing them for my Instagram uploads. Here I'm sharing some photos with you.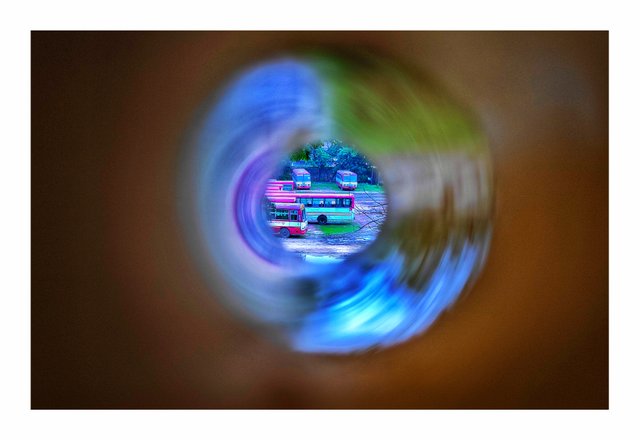 clicked through a small plastic pipe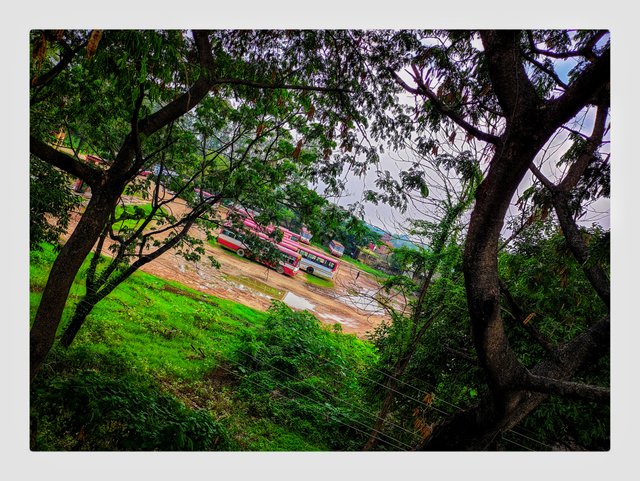 full view of previous pic
I passed my time with photography and it was around 5:30 so all workers were ready to leave for their home so I went to them and paid their daily wages and when they left for their home I also took my bike and started my journey back to Village. I reached there around 7:30 PM and I was feeling so tired so I took my dinner early and decided to go for sleep. This is the end of my today's diary so bye bye everyone and see you tomorrow again with tomorrow's story. Have a sweet dreams good night everyone.