Better Life!! The Diary Game–: My diary # 55 || 12/November/2021 || Friday–:
Good morning Steemians,
How are you all and how was your day. Hope you all are doing well and stay safe at your home.
Today I woke up at about 6:00am in the morning I went to the upstairs for walk and after came down I freshed myself and my mother gave me a cup of tea.
After that i started my study for some hours and then I helped my mother for did some house chores.
Then I had shower and worshiped of lord. Today my mother gave me sandwich with tea in breakfast.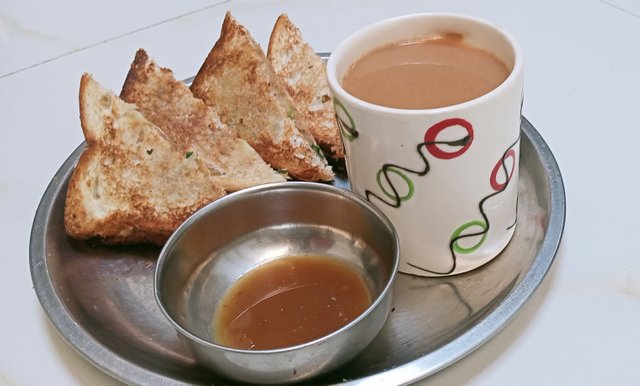 Breakfast–: Sandwich
After having breakfast my all family members started packing of clothes for brother's marriage. Tomorrow is my cousin brother wedding so we all start preparation. After packing, I went to the market with my mother for bought some clothes and rest of the makeup things that was not available for wedding.
After came back at home my mother cooked food and I helped for serving.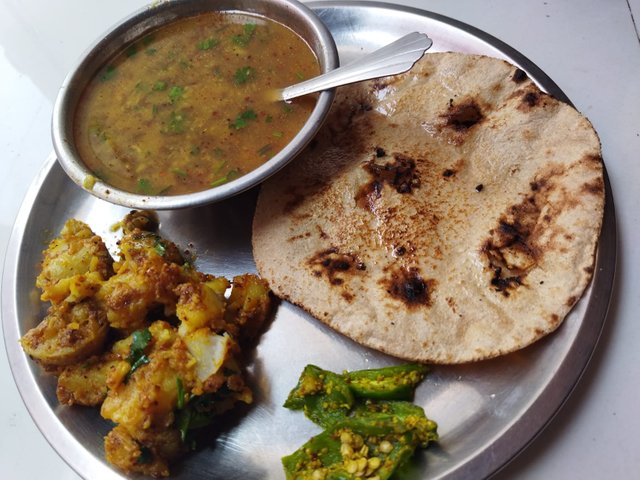 Lunch–:mug daal with allo fry and chapti
After finished my lunch I feel very tired so I took a short nap. And after aseep I start television show and meantime my mother gave me snacks with tea for refreshment.
About 7:00pm I worshiped of Lord and today my mother cooked delicious food of palak paneer with naan.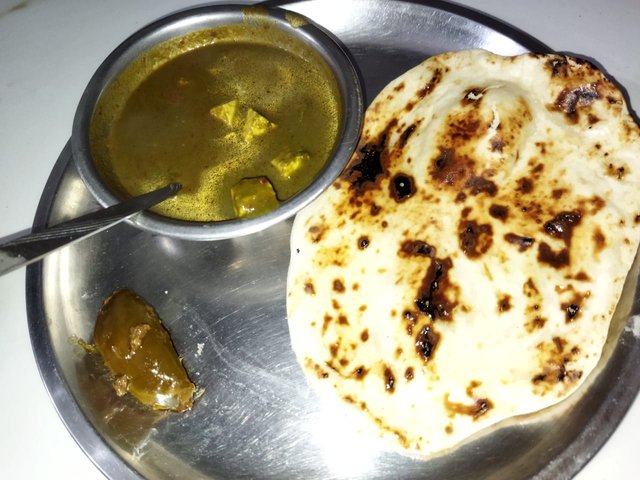 Palak paneer with naan
And after having dinner me and my sister went to upstairs for walk for some time then after came down I went to my bed and start using my phone open steemit comments on some diaries and open Instagram scroll reels. Then I feel sleepy.
That's all today's from my side.
Thank you.