Betterlife | The diary game | 24-7-2021
Howdy, dear friends of the @bestofindia community.
I am safe here at the best wishes from the @bestofindia community, I hope you all are extremely safe at the grace of @bestoofindia & God!
Today:
I request all of you through @bestofindia.
'SEVEN ESSENTIAL THINGS TO FOLLOW"
1:) Don't wait until you are thirsty to drink water.
2:)Don't wait until you are sleepy to sleep.
3:)Don't wait until you are tired to rest.
4:)Don't wait until you are sick to have a medical examination.
5:)Don't wait for miracles, to trust God.
6:) Never lose confidence in yourself.
7:)Stay positive and always hope for a better tomorrow.
Now I would like to take you
MY. NEW. DAY -MY. NEW. DIARY
🌅 MORNING 🌅
Today I wake at 5 am, immediately proceeded to the restroom where I brush my teeth and wash my face
I consumed lukewarm water before heading towards my morning walking,
I start a brisk walk when I reach my regular walking track, after 45 minutes of walking I sat down in the park to relax in the fresh air under the beautiful sunrise morning sun-rays.
I came back home w/ milk and curds were bought on my way back home from the Nandini milk booth. I sanitize my hands immediately when I reach home.
I went up to the Terrace where I did my routine pranayama, Mudra and meditation and came back to take my bath and I did chanting of Mritunjaya mantra 108 times.
Now it's time to have my breakfast. Today my wife gave me a bread omelette. I enjoyed the taste of the bread omelette.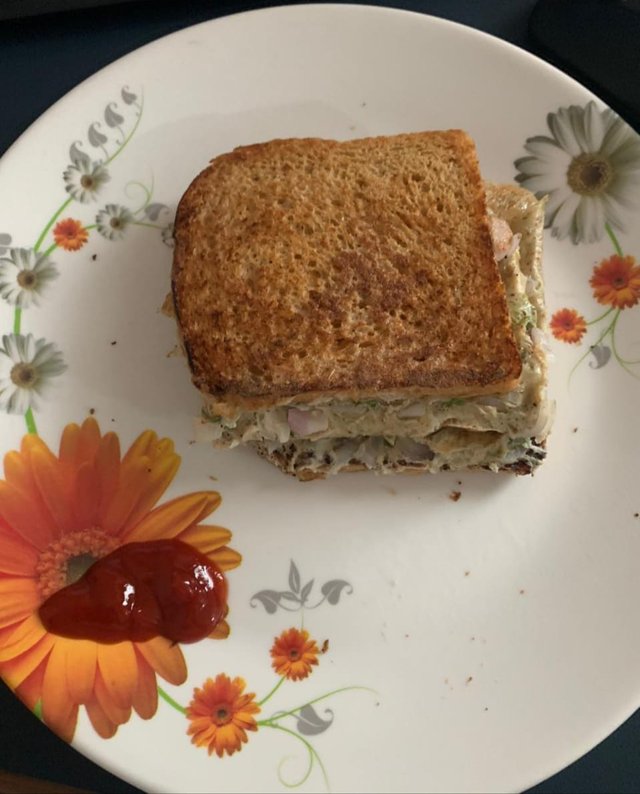 Bread omelette.
After having my breakfast I went to my law chamber where I did read the case papers and prepared short notes on them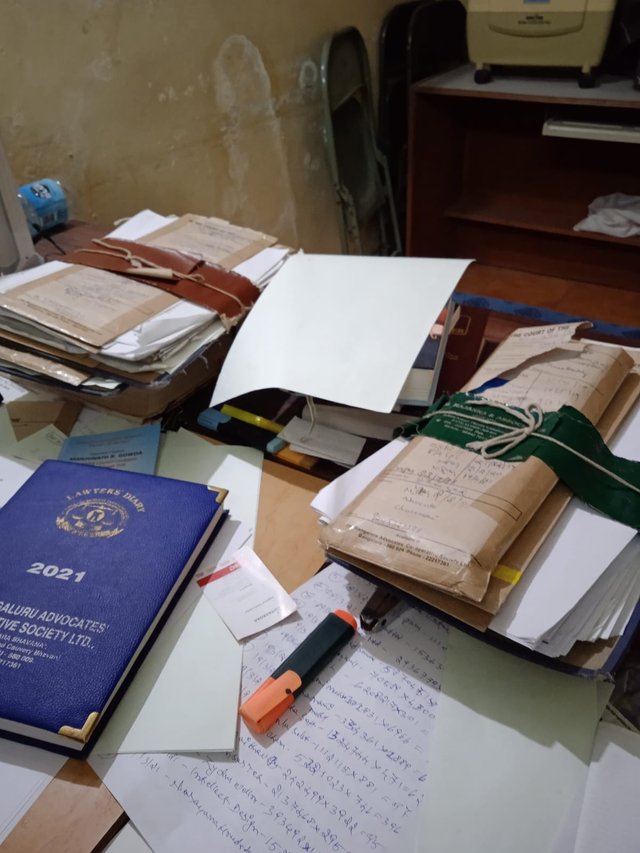 My law chamber on which short notes were prepared.
🔅AFTERNOON 🔅
I came back home from my law chamber for having my lunch. Today my wife prepared Rice W/ sambhar, rasam & chips. I consumed the delicious lunch.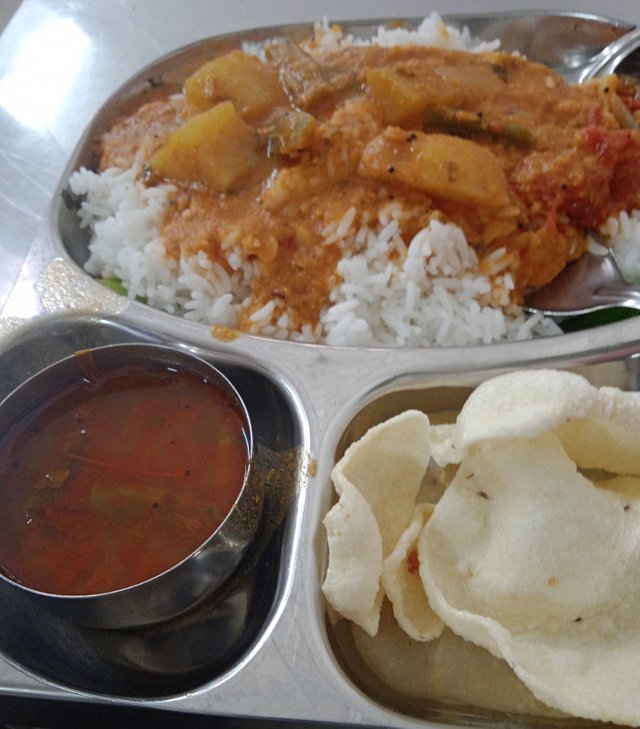 Lunch.
Now I scrolled into the @bestofindia community network where I replied to several comments on my diary game, in the meantime I felt sleepy, so I took the long sound nap for 1hour.
🌙 EVENING🌙
I got up from my long nap, I was fresh up but I couldn't step out of the house because of the heavy drizzle, so I did some physical exercise in the home itself.
🌚NIGHT 🌚
It's my leisure time I switched on to television to saw the news on several channels while seeing television I had my dinner and I wrote my @bestofindia community diary and finally, I hit the bed.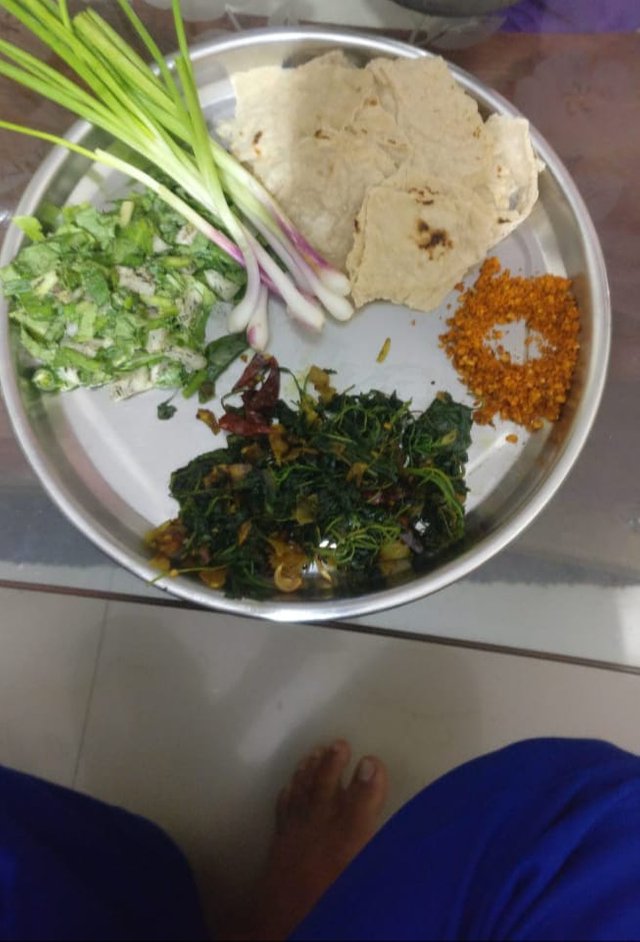 Dinner.
Thanks for visiting my diary
I am very grateful to the @bestofindia community for boosting me to write a diary game and making our lives into 'Lit' eventful one.
Finally, my utmost special thanks to the @bestofindia community team consisting of its Admin "GOAT" work done by the above entire team who makes steemit social media become the great "GOAT" successful one on this planet.
Thank you very much to all
🍀 🌸 🌹 🌺 🍀 🌸 🌹 🌺 🍀