The diary game -- 12/12/21-- finally college is reopening
Hello everyone, hope you all are well and in the best of spirits.
Like everyday, my day seemed to be similar for me when i woke up in the morning. I had no classes due to holidays, so i was Wondering what fruitful should i do in these days. But, i wasn't aware that today is gonna happen what i was awaiting for past 1.5 years .
The feeling to tell you that finally my college is going to reopen is bringing that happiness to me that i was missing from past 1.5 years.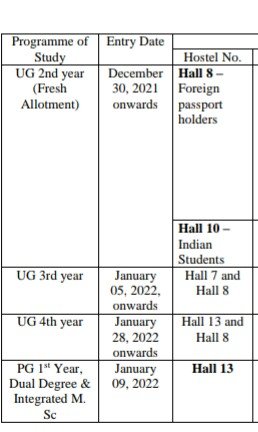 hostel allotment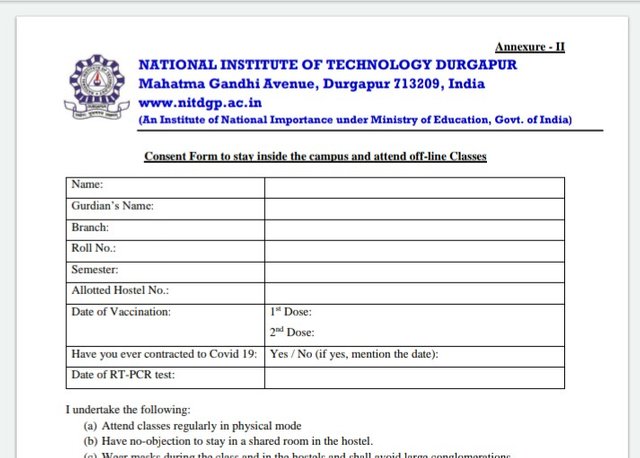 undertaking
We, classmates, were getting sad and were saying ourselves the unluckly batch until the notice came.
Only, we, the batch of 2024, can understand the feeling that, that notice gave. After spending 3 semesters in online mode, we were finally going to see each other, know each other, see our teachers and enjoy campus life.
After getting the notice, i was expressionless.I even couldn't read the whole notice properly. I, just informed my parents and they were happy too, that finally i am going to my college.
The college had called the undergrad 2nd year from 30th dec to 09 January. Many restrictions were imposed on us, when we enter into campus. We had to get a form signed by our parents regarding covid guidelines.
We, classmates had a lot of discussions then. We discussed about the things that we should be carrying with us as we were not be allowed to go outside of campus except very very necessary situation.
Even, right now, i am wondering about that only.
Good night
Thank you