The diary game ||betterlife with steem|| 27 november 2021
Hello dear steemians,how are you ? I hope you all are fine.Today i am here with another dairy post of 27 november 2021 and hope you all read and like it.
Morning
Today i woke up early in the morning and started trying to escape the heat under the quilt but couldn't because the weather is so cold.I eventually got out of my bed and went to take a hot bath.At around 8:30AM i went to the dining room to have my breakfast.Then i took my current affairs class.At around 9:30AM i was done with my morning chores.
I left for the halqa and went there on foot.It took me about one and a half hour to reach there.On way to the halqa i was so happy to see different beautiful scenes.Firstly i saw monkey after a long time and it made me smile.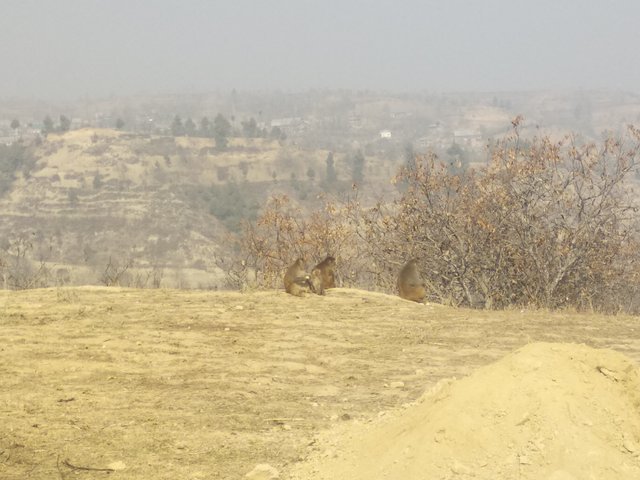 monkeys on the way
I had the same job of registering youth and other MGNREGA workers under different portals.The same interaction with people ,getting their aadhaar numbers,emails ran day long and about 4:30PM i left the place to return home.On way to my home,at the top of the hill i was so mesmerized with the view i saw and spent a few moments to cherish the scene.I took a photograph of the same to share it with all of you.The photograph is not so clear because the camera is not so good to capture it cleanly.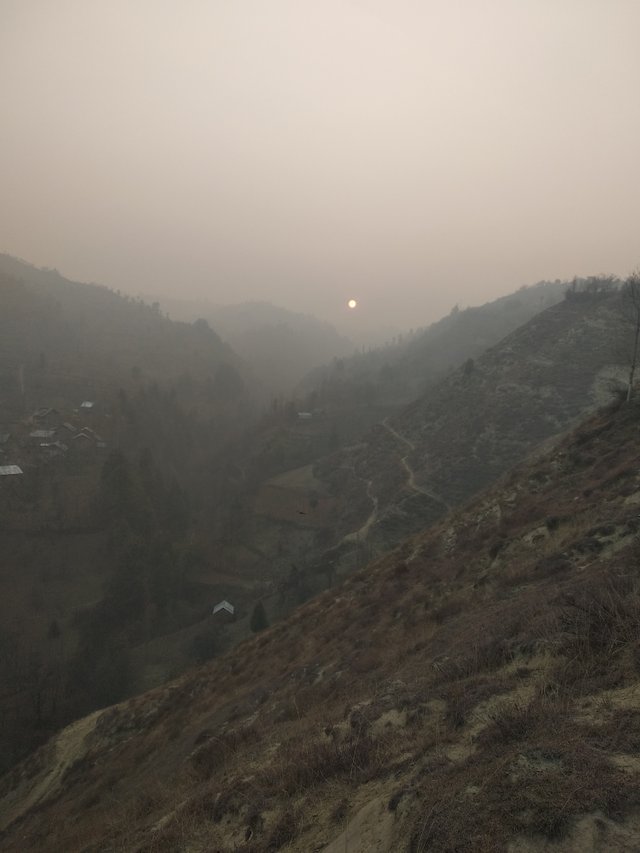 A beautiful sunset
I reached home at about 5:30PM and went to my room after taking a cup of tea to study.Later in the evening i had my dinner and then went to sleep and completed my day .
Thank you all for reading my post.