Treatment Day 1 | Warning :- Contain sensitive image, Treatment of Street Dog In our locality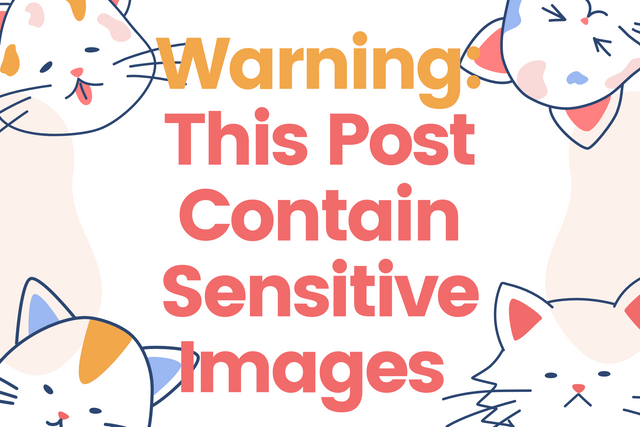 Thumbnail Created by Canva
2 days before today, I applied anti-tick powder on the dog again which i mentioned before in the last post and the ticks were gone but today my sister saw a big hole on the back of the dog and that was very frightening and disgusting.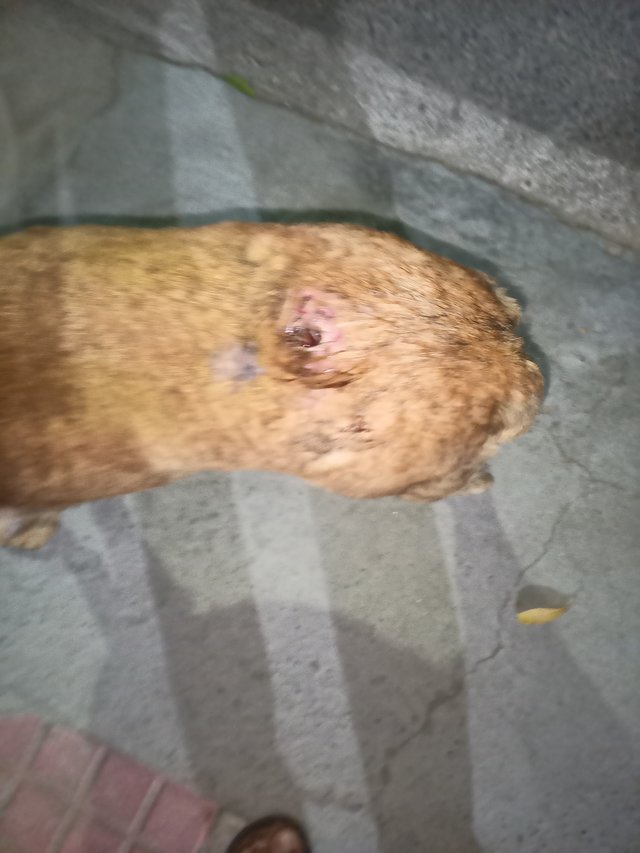 Wound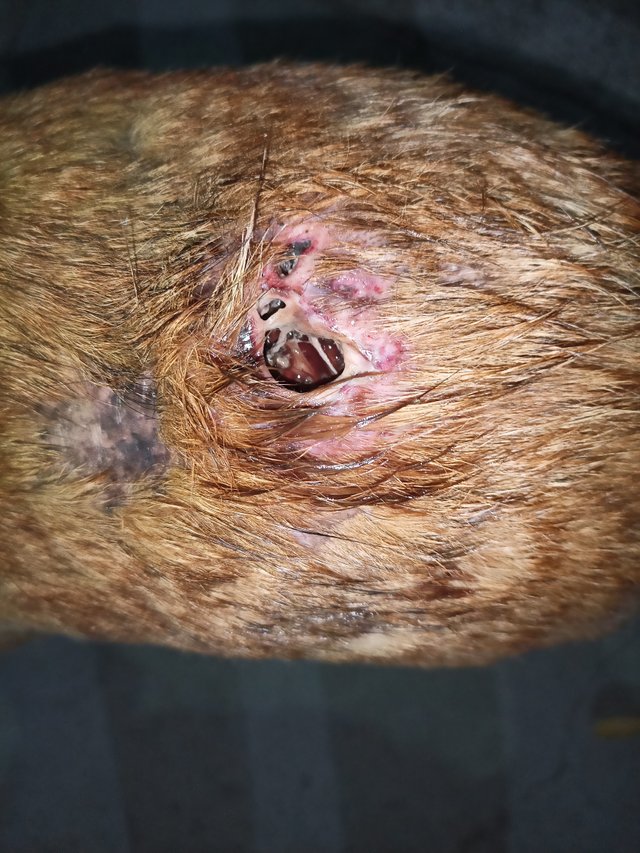 Close look at the hole/wound
Then we decided to call for NGOs near our area but no one is picking out call i don't know why they are not picking up the call we tried many times to contact them, I think they are just for seeking the government funds and nothing else, so we contacted some of our friends who previously worked with dogs NGOs and they suggested some medicine and methods to apply them.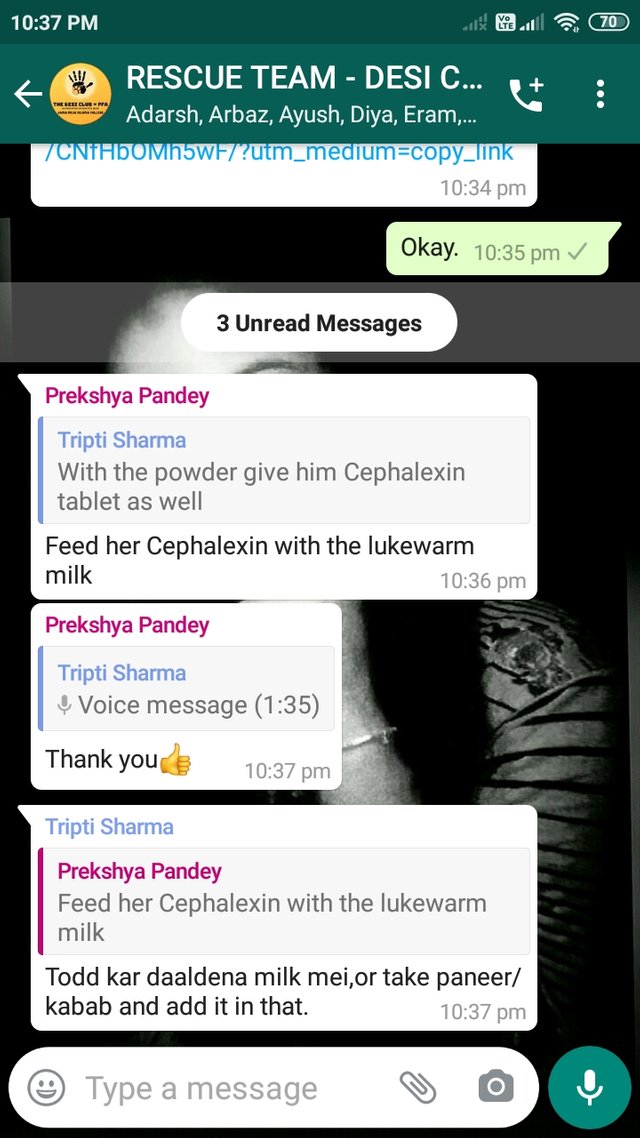 Contacted NGO's through their group chat on WhatsApp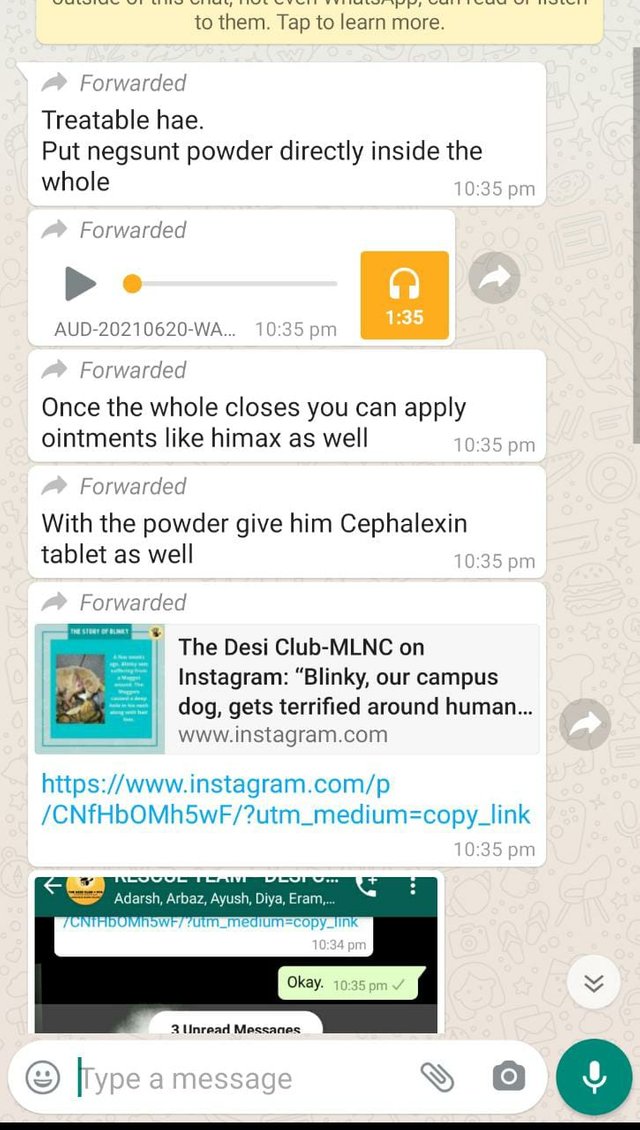 Got some suggestions regarding medicine
This wound have become too much deep in just 2 days so we decided not to waste any time as the worms(maggots) inside her is eating the flesh of the dogs very fast and they multiply at a very faster rate. So if she didn't got any help she would definitely die within 3-4 days , that's why we decided to go out at that particular time that was around 11:00 PM at night, So me and my sister searched for the medicine at many medical stores located at green park,New delhi location, But we didn't able to find that one at any of the medical store and we can't wait for the next morning as the worm(maggots) is eating her from inside.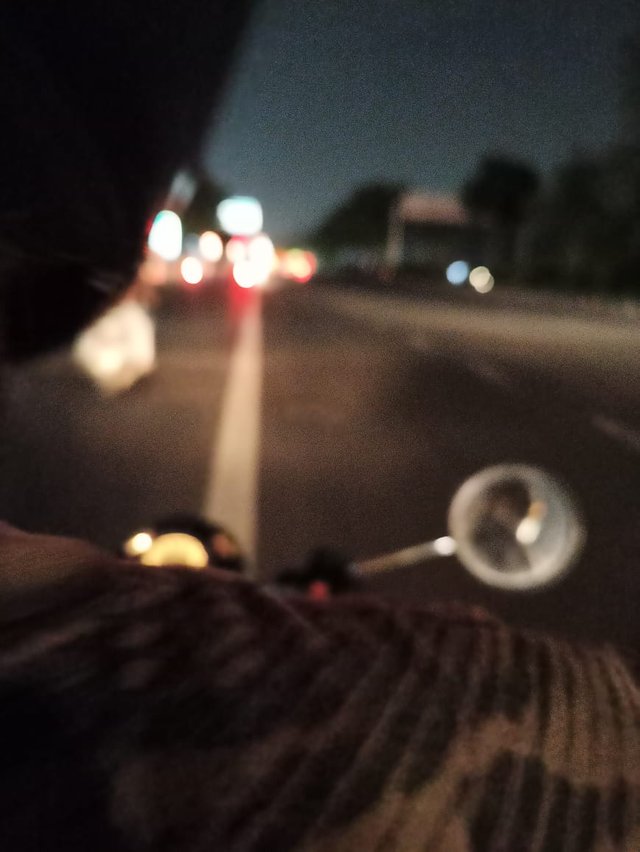 My sister clicked this picture when we are out in search of medicine.
When we couldn't able to find the Medicine then we decided to go to the pet hospital which is located at another location then we reached there and we saw the pharmacy for pets there and then we asked them for the medicine that we want but that was also not available there then the chemist asked the doctor in their hospital and then the doctor suggested us this spray which is needed to spray inside the wound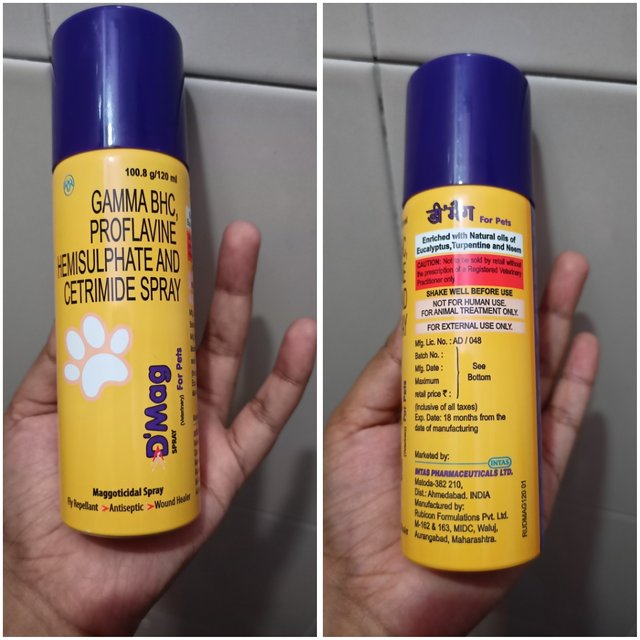 Medicinal spray
It costs me around 200 INR and after reaching back to our locality and applied the spray inside the wound after cleaning it with diluted betadine solution. The dog was very scared and hesitating because the worms(maggot) inside her were biting her as we done with the application of the spray then we gave her antibiotic tablet and now she is sleeping with is a good sign.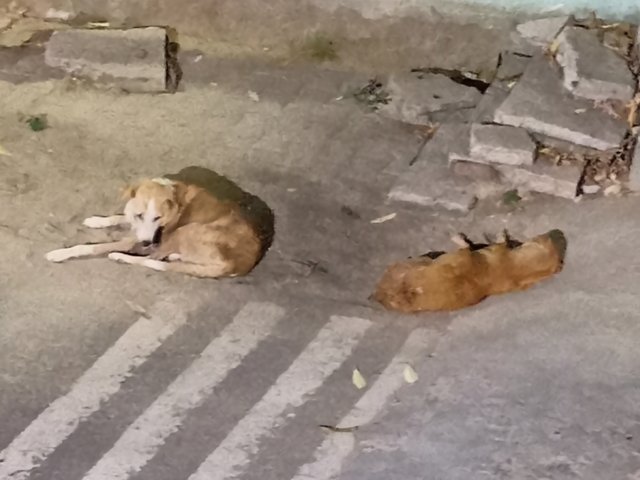 Now she is sleeping
---
Thank You