BOI Activity Report- Sept'2021 & Criteria for Booming Support(Oct'2021)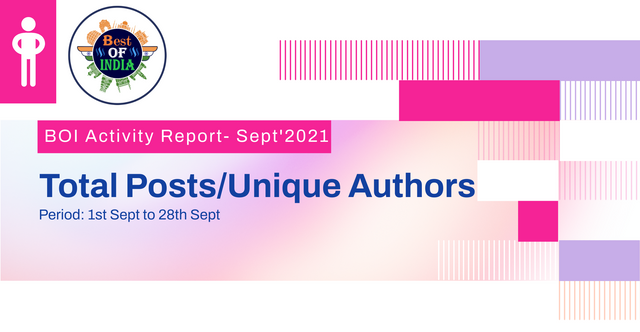 Here is a quick update on the Summary report on Activity in BOI in the month of Sept 2021(from 1st Sept to 28th Sept).
Before we produce the data of the nos of posts published by the individuals and also the nos of Unique users in Sept'2021, we would like to request all of our users to be consistent with their publications and activities in BOI.
We observed that a few users are posting exactly one or two posts in BOI, and still expect Booming support on the premise of Delegation. No, the operating model does not work like that. You have to be regular in BOI and should at least produce 4 posts per week before we consider you for BOI & Booming upvote. Alongside, healthy engagement a must.
So we take this opportunity to acquaint you with the criteria of Booming support for the month of Oct'2021 (BOI community has been selected for 3 Booming votes per day for the month of Oct 2021).
This post will also acquaint you with the nos of publications in BOI, nos of unique users, average posts per day, avg posts per user per month, etc (Sept 2021).

Nos of publications by the unique users in BOI(Sept'2021)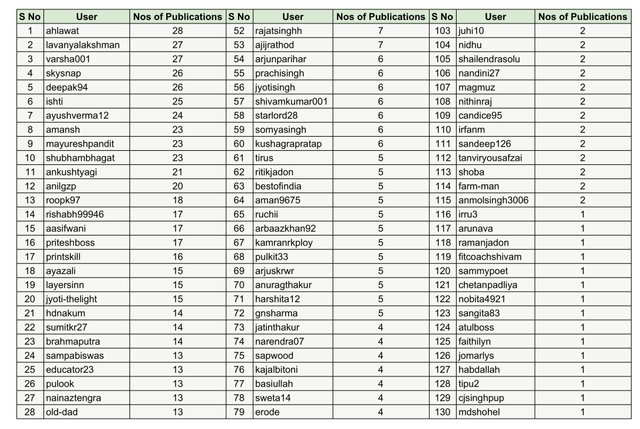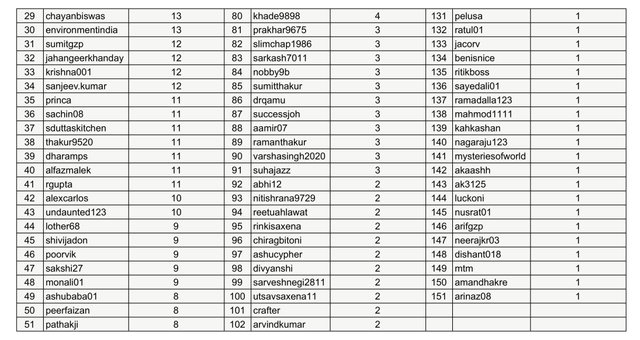 From 1st Sept to 28th Sept 2021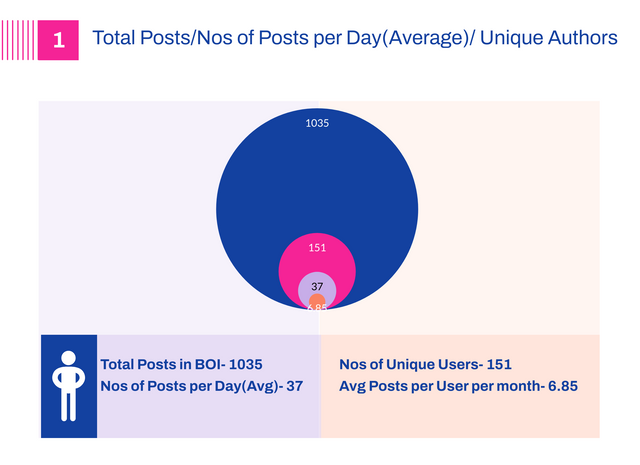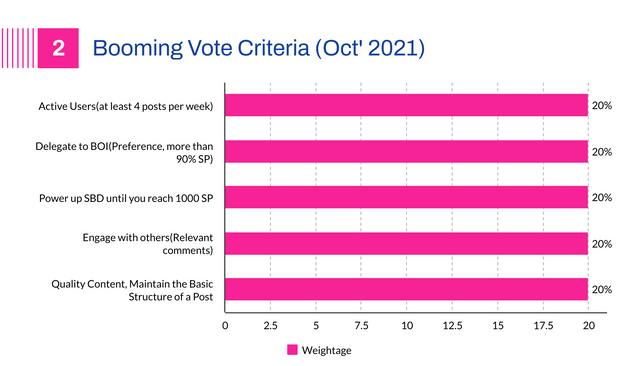 Basic Structure of a Post--
Proper formatting
Captioning the image
Specifying location(if any)
Proper alignment of the Images.
Consistent styling techniques
Emphasizing text (wherever needed)
Useful Resources to maintain the Basic Structure of a Post--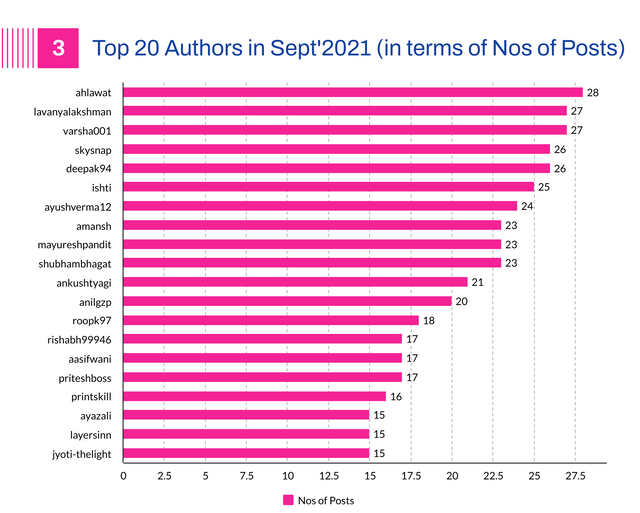 General Rules for Booming Support
There must be 21 unique users per week(Oct 2021) for Booming Support, regardless of selection criteria.
The posts offered for Booming support must be #steemexclusive.
Posts that have already been upvoted by @steemcurator01 or @steemcurator02 will not be eligible for additional @booming votes.
Users who are using upvote bots will not be voted by booming. (If they want to use them on posts outside of the community that would be their choice, but ideally not for posts in the community)
Any evidence of plagiarism or abuse will result in 15 days suspension(first time), and a permanent ban for repeat offenders.
There should be an active votable post not older than 5 days for Booming support.
We can not extend support for any post outside BOI.
A user selected for Booming support must not be powering down SP.
Thank you.

Plese feel free to leave your suggestion, feedback to improve the structure of the Booming curation schedule.

Cc:-
@steemitblog
@steemcurator01
@steemcurator02