The B Word Summarized | Crypto News | Price Target For Bitcoin BTC?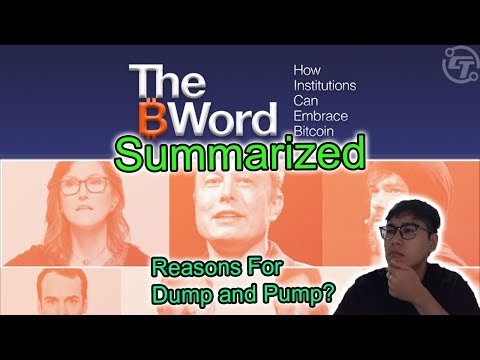 ---
The B Word conference was held on 21 Jul 2021 featuring, Cathie Wood, Jack Dorsey & Elon Musk!
We can see during 20 Jul there was a fake out towards the downside of bitcoin and pumped back up during the b word conference date 21 Jul, So in this video I summarized the topics / topics that were mentioned about cryptocurrency and traditional stuff we have. The B Word conference was very interesting.
⚠Support The Channel⚠
Buy Bitcoin?
https://bit.ly/BinanceRebate
Get Up To $600 By Using Bybit to leverage Trade!
http://bit.ly/SignUpByBit
Get Up To $100 With Phemex too
https://bit.ly/SignUpPhemex
Listen to it like a podcast, it's my first time doing these news type of video and I know it's really bad but I will improve myself overtime too!
The B Word
https://www.thebword.org/c/the-b-word
The B Word Full Conference original.