🎮 Dragon Quest Builders 2 | How To Get The Zoompaline 🎮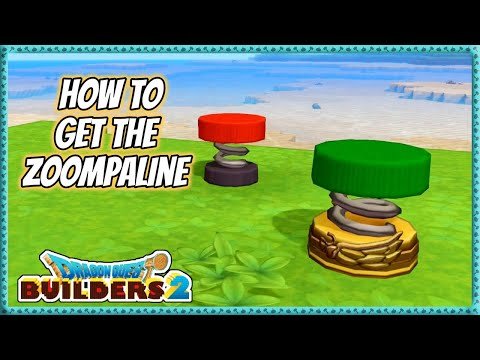 ---
Dragon Quest Builders 2 | How To Get The Zoompaline
Hey guys welcome to the channel. In today's video, I will be showing you how to get the Zoompaline in Dragon Quest Builders 2. Thanks for watching guys, Peace out.
---
This Is a PG, family-friendly gaming channel. I upload daily, be sure to upvote and follow. Thanks for watching. 😃
➤ Check out my other social media
• Dtube - http://d.tube/#!/c/xr-hammergaming
• Youtube - http://www.youtube.com/c/xRHammerGaming
• Twitter - https://twitter.com/XrHammergaming
• Facebook - https://www.facebook.com/xRHammerGaming/
➤ All videos are owned by xR-Hammer Gaming
➤ For business enquiries - [email protected]
➤ Equipment I use In my videos
• SONY PS4 500GB - http://amzn.to/2f5Osgb
• Astro A50 Headset- http://amzn.to/2h1DvNa
• Elgato HD60 Capture card - http://amzn.to/2w8Sr2U
• Elgato gaming chat link - http://amzn.to/2w8ofF8
• Blue Snowball mic - http://amzn.to/2xlghI5
• HP 250 G5 Notebook PC - http://amzn.to/2xZOjyC
• Premier Pro CC - https://www.adobe.com/uk/products/premiere.html?promoid=PQ7SQBYQ&mv=other
➤ Music obtained from https://www.zapsplat.com
🎮🎮🎮
Thanks for taking the time to read this post, I appreciate all of the support!
---
▶️ DTube