🔴 5 MUST-USE Solana NFT tools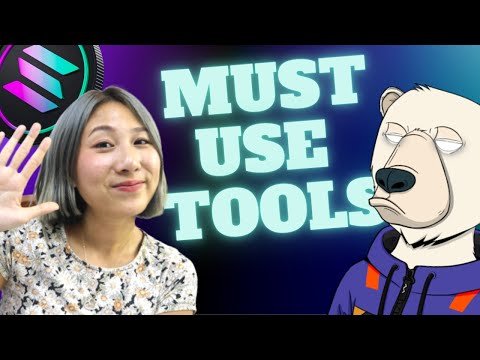 ---
🔴 5 MUST-USE Solana NFT tools
00:00 gm!
00:30 #NFA
00:35 Inspect extension
01:24 Coral Cube
04:00 SolSniper
06:13 Famous Fox
07:31 Blocksmith Labs
09:41 gn!
https://chrome.google.com/webstore/detail/inspect/kamfleanhcmjelnhaeljonilnmjpkcjc
https://coralcube.io/
https://solsniper.xyz/
https://famousfoxes.com/
https://mercury.blocksmithlabs.io/
#Solana #SolanaNFTs #inspect #CoralCube #SolSniper #FamousFox #BlocksmithLabs #NFTs $SOL#crypto #cryptocurrency #altcoin #altseason #investion #cryptotoken
Disclaimer: It's never financial advice on all videos on Mo Crypto Mo Problem Channel EVER so please do your own research before investing. #DYOR
Stay connected! https://linktr.ee/omomohoho
.
.
❤️ Support Mo
• A new way to search Privately (25 PRE bunus token with this link) : https://bit.ly/MoPresearch
• Start trading on the world's largest exchange: https://bit.ly/MoBinance
.
Buy Mo a cup of coffee :
(Metamask wallet) 0xFC0CeC58aEE72b8655a231Ab33548A127378faF7
(Solana wallet) BRGEtHZX4WH4KSfXpWqN6yA1CAQ7ZdFXWqvsMSVWUFu2
.
.
---
▶️ DTube