🔴 BEST Solana NFT Sniping bot ? Solset.io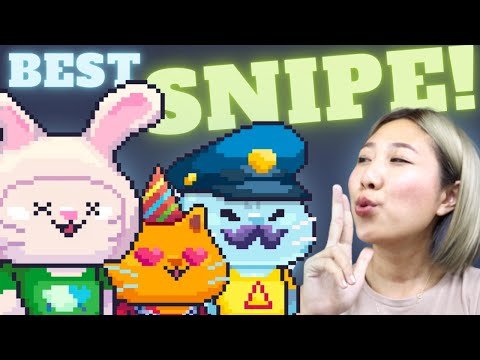 ---
All you need to know about Solset.io
solset.io webapp makes it possible to monitor and snipe on multiple NFT collections at the same time. They aim to become one of the best and fastest NFT trading bots in the Solana NFT space.
Sniper Settings: You set your preferences on the dashboard and the bot will do the work of notifying or even buying the NFT for you automatically!
https://solset.io/
https://twitter.com/solset_io
http://discord.gg/solset
00:00 gm!
00:38 #NFA
00:42 Solana NFT sniping bots
01:50 What is Solset.io
02:15 Dashboard / UX UI
03:17 Functions / add ons
05:06 Team
05:28 Community
06:23 gn!
#solset #tradingbot #bot #solananfts #solananft #sol #solanabot #crypto #cryptocurrency #altcoin #altseason #cryptotoken
Disclaimer: It's never financial advice on all videos on Mo Crypto Mo Problem Channel EVER so please do your own research before investing. #DYOR
Stay connected! https://linktr.ee/omomohoho
.
.
❤️ Support Mo
• A new way to search Privately (25 PRE bunus token with this link) : https://bit.ly/MoPresearch
• Start trading on the world's largest exchange: https://bit.ly/MoBinance
.
Buy Mo a cup of coffee :
(Metamask wallet) 0xFC0CeC58aEE72b8655a231Ab33548A127378faF7
(Solana wallet) BRGEtHZX4WH4KSfXpWqN6yA1CAQ7ZdFXWqvsMSVWUFu2
.
.
---
▶️ DTube