🔴 MUST-USE Solana NFT Tool - Sol Sniper!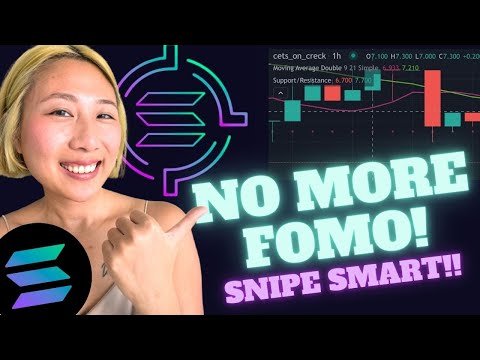 ---
No more buy high sell low. No more dumb fomo.
Solsniper.xyz - a Free Solana NFT Analytics Platform. Solana NFT trading chart (mind blow!), watchlist with floor prices, listing counts and trading volume all in one board. Now you can connect your wallet and track your portfolio real time.
They have been one of my most favorite Solana NFT tools to watch prices, trends and find the best opportunity to snipe some bulla NFTs on the Solana blockchain.
#solsniper #solana #solsniperxyz #nft #crypto #cryptocurrency #altcoin #altseason #cryptotoken
Disclaimer: It's never financial advice on all videos on Mo Crypto Mo Problem Channel EVER so please do your own research before investing. #DYOR
Stay connected! https://linktr.ee/omomohoho
.
.
❤️ Support Mo
• A new way to search Privately (25 PRE bunus token with this link) : https://bit.ly/MoPresearch
• Start trading on the world's largest exchange: https://bit.ly/MoBinance
.
Buy Mo a cup of coffee :
(Metamask wallet) 0xFC0CeC58aEE72b8655a231Ab33548A127378faF7
(Solana wallet) BRGEtHZX4WH4KSfXpWqN6yA1CAQ7ZdFXWqvsMSVWUFu2
.
---
▶️ DTube