🔴 $KOKOA Finance Yield farming on Klaytn DEFI ! $KSD $KLAY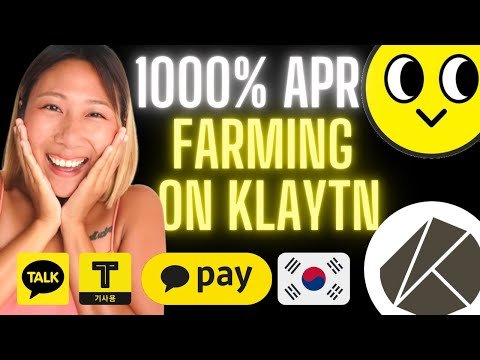 ---
Too excited to be sharing this one great new project on Klaytn network!! https://kokoa.finance !!The First Yield-generating Stablecoin on the Klaytn Network
Here's my last video explaining about Klaytn blockchain and how to bridge your assets to Klayton network:
Kokoa Finance is a cryptoasset-backed stablecoin platform built on the Klaytn network. Kokoa provides users with interest-free loans and low-risk savings products. Anyone can borrow Kokoa native stablecoin, KSD, without paying any interest. Users who want to avoid unnecessary risk can earn high interest on their KSD through Kokoa Savings.
"We believe Klaytn is one of those hidden gems platforms that's going to make waves in the future," said Jwon Do, Founder of Kokoa Finance. "Its DeFi ecosystem is still immature, and given its already significant success, it's an amazing opportunity for anyone willing to take it. By launching Kokoa and KSD first, we expect to start the flywheel of DeFi adoption on this chain and lay the carpet for new builders and users."
"The Klaytn ecosystem has remained under the radar, until now," said Simon Seojoon Kim, Co-founder and CEO at Hashed. "Kokoa is poised to become the primary DeFi entry point to Klaytn ecosystem. We were impressed by the team and their ability to innovate over existing DeFi primitives, taking lessons from the first generation of protocols and tweaking them to create something better."
Kokoa Finance official site: https://kokoa.finance
Kokoa Finance Medium : https://medium.com/kokoa-finance
Kokoa Finance Twitter : https://twitter.com/KokoaFinance
Klaytn official twitter: https://twitter.com/klaytn_official
Klaytn official site: https://www.klaytn.com
Swap and provide liquidity on Klaytn: https://klayswap.com
Klaytn Medium: https://medium.com/klaytn
Klaytn Reddit: https://www.reddit.com/r/klaytn/
Stay connected! https://linktr.ee/omomohoho
Disclaimer: It's never financial advice on all videos on Mo Crypto Mo Problem Channel. Please do your own research before investing. #DYOR
#kokoa #kokoafinance #ksd #bridge #klay #klaytn #defi #kakao #blockchain #yieldfarm #farm #airdrop #bsc #polygon #matic #erc20 #bep20 #binancesmartchain #crypto #cryptocurrency #staking $ksd $kokoa $klay
---
▶️ DTube