🔴 UNDERVALUED AF! Solana NFTs to buy NOW!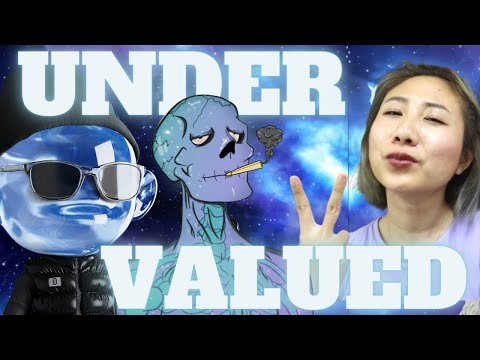 ---
Undervalued solana nft to buy now! Spoiler alert: Drippies and Tombstoned High Society
00:00 gm!
00:15 Why secondary play?
00:52 NFA
01:00 Drippies
02:26 Drip 2.0
05:15 Tombstoned
10:18 Bonus!
11:05 gn!
#altcoin #cryptocurrency #altcoin #altseason #investing #cryptotoken #nfa
Disclaimer: It's never financial advice on all videos on Mo Crypto Mo Problem Channel EVER so please do your own research before investing. #DYOR
Stay connected! https://linktr.ee/omomohoho
.
.
❤️ Support Mo
• A new way to search Privately (25 PRE bunus token with this link) : https://bit.ly/MoPresearch
• Start trading on the world's largest exchange: https://bit.ly/MoBinance
.
Buy Mo a cup of coffee :
(Metamask wallet) 0xFC0CeC58aEE72b8655a231Ab33548A127378faF7
(Solana wallet) BRGEtHZX4WH4KSfXpWqN6yA1CAQ7ZdFXWqvsMSVWUFu2
.
.
---
▶️ DTube