Un-cord From Saturn - Guided Meditation (MATRIX) @Tony Sayers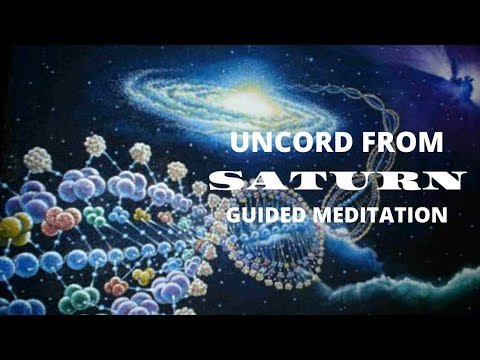 ---
PLEASE USE HEADPHONES FOR BEST EXPERIENCE
This meditation is part of some new information that I have come across through working with clients. Saturn is the ruling planet with regards to this Matrix construct, it binds us to illusion and slavery.
Clearing these etheric cords will help you continue in the process of freeing your mind, body and soul from this holographic realm. It does not promise to 'remove you from the matrix' only to be used as a tool in that ongoing process.
Please listen in a quiet environment with headphones. Afterwards keep hydrated and rest if possible. You may feel many different sensations throughout and afterwards. As with any kind of deep healing it can affect people in different ways.
I would love any feed back on this so please leave comments in the section below
For those interested in working with me you can use any of the following
My website is
https://transcendingtimes.org/
For session enquires
https://transcendingtimes.org/entity-...
To subscribe to my weekly newsletter
https://transcendingtimes.org/subscri...
Email- [email protected]
Other Platforms-