LIVE Q&A - The Live Of Jord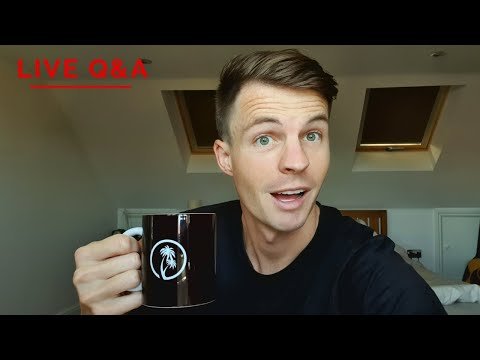 ---
It's been a while so I thought I'd update you all with a live question and answer session.
If you want to see what I've been up to recently, check out my 2nd YouTube channel - https://bit.ly/CreativeMoneyYT
→ Use Top Chart Music in your videos (1st is free) - https://lickd.grsm.io/jord
→ Get $40 FREE Airbnb credit - http://bit.ly/JordAirBnB
→ 30 Day Free trial of Epidemic Sound - http://bit.ly/2H8jFaz
→ 30 Day Free trial of Musicbed - http://bit.ly/342Acbo
→ Where I get my travel insurance - http://bit.ly/2Jj0PUm
Full disclosure: some of these are affiliate links, meaning, at no additional cost to you, I might earn a little extra if you click and make a purchase.
You can also find me on:
http://www.instagram.com/thelifeofjord
http://www.facebook.com/thelifeofjord
http://www.twitter.com/thelifeofjord
My blog - http://www.travelcontinuously.com
Email for business only - [email protected]
Travel has changed my life and I have no plans on stopping any time soon. That's why I am now running this video blog showing you how I travel the world continuously.
if you made it this far then let me know in the comments below!
---
▶️ DTube