keychain, dtube, one love, uploader, soon to be no1 community! Oh my!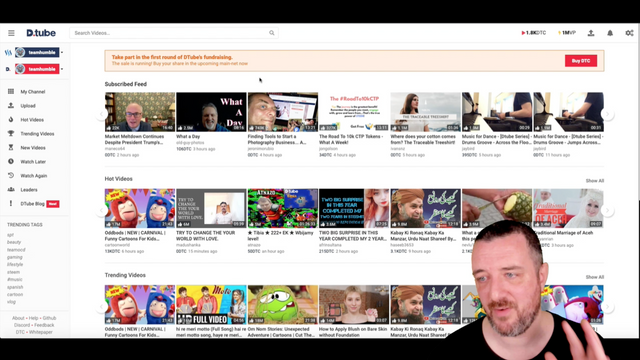 ---
Had to show a bit of love for the @dtube community of which I've been an avalon server witness for since the early days on the testnet and what's rapidly moving up the ranks of the steem communities which is great to. I always love to see the video community rise up because that's one of my interests.
In this video today I just wanted to give the heads up a little bit to tron users out there that might not be bloggers but are interested in decentralised video and are not sure how to get started on dtube — I've shared a few bits of knowledge about it and I'm sure you can work out the rest from this, I've just come in hot and heavy with some tools and some background info.
Heartily recommend you invest in a dedicated uploader service like one love and from only $3 a month it's really worth stepping through and giving it a shot because if you are posting regularly you'll certainly want to back a team you can trust to work tirelessly to give you a great service.
The dtube uploader and server is fine if you are only a few times a month but if you are considering doing daily vlogs/videos then a dedicated ipfs host is certainly the way to go.
Like I said, regardless of the lack of support the majority of the steem blockchain has given to @dtube (maybe because they did not make it or they see it as no value to them) it appears that it has a strong community and is determined to prove it's worth to the steem blockchain.
I personally see some kind of portal frontend with streaming, video and text being the future interface of my dreams where we can pull in the good stuff from all feeds and chains that have a social component to them.
Feel free to ask me any dtube related questions as a content creator and I'll do my best to help you out!
Links to check out
Cheers,
__humble


pinterest epic wins pinboard → brand advocate for nokia, 1000heads, verisign → won vloggie for node666 (san fran 2006) → television for time team history hunters 1999 → sold me.dm to evan williams in april 2011 → went to phil campbell, alabama to help raise money after tornado (was on sky news, bbc news)→ CNN for sxsw 2013 about austin sxsw → video chat with robert scoble → music video can you spot me?


---
▶️ DTube
▶️ IPFS