Lava Lamp Hallucinations - Guitars by Leo Fender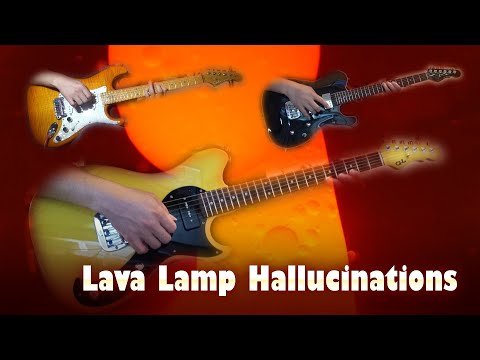 ---
Here's an original improvisation on all my guitars by Leo Fender. I have five tracks on my G&L Comanche, ASAT Deluxe, ASAT Special Edition, G&L Fallout and finally a Fender Stratocaster Plus. Each one has its own little sound characteristics mainly from different pickups and wiring.
For this improvisation I came up with a gritty beat in Superior Drummer with some dirt added via EZ Mix by Toontrack. With the drums in place I improvised the main riff on the G&L Comanche with a bit of distortion and reverb. The next track on my G&L ASAT Deluxe has a pitch shift that drops it down an octave to act like a bass guitar. The Fallout has a strange synth effect on it that has lots of delay and reverb on it as well as some pitch harmonies. The stratocaster is just a basic bluesy drive and delay with some basic pentatonic riffing. The ASAT special edition has some panning delays on it that add a high pitched ambient sound to the mix.
Overall the mood of this chaotic improvisation reminded me of an old hippy tripping out looking at his lava lamp wondering when the hallucinations will end. Gotta stay away from that acid maaan...
Thanks for listening :-)
---
▶️ DTube