An Untimely Demise - Stingray, PRS and Petrucci Jam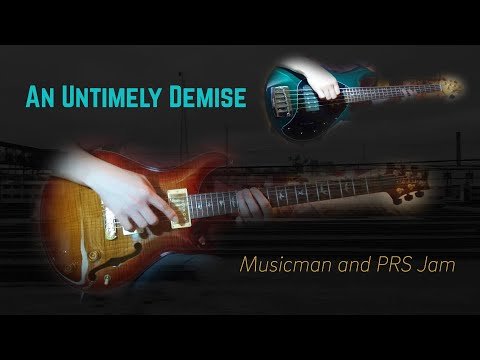 ---
Here's a jam that started out on my Musicman Stingray 5 bass. I improvised the riffs to a basic metronome track then constructed drum loops around the bass via Superior Drummer and the Pop EZX Jessie drum kit.
Once the bass and drums were in place I added a rhythm track on my PRS Hollowbody II that filled in the midtones with some delay and reverb. For lead I brought in my Musicman Petrucci with a slapback delay and reverb and a subtle ambient phaser.
Interesting thing about this song, I was riding the train to downtown Chicago and filming a hyperlapse video out the window for the background of the video when the train ended up stopping abruptly. As it turns out someone jumped into the tracks. So I figured I would name this one An Untimely Demise.
Thanks for listening :-(
---
▶️ DTube