The Blacklist, TV Series Review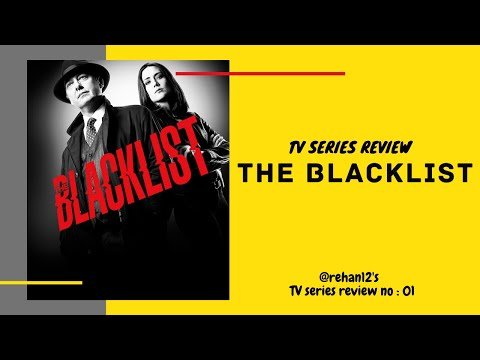 ---
Of all the addictions that I have TV series are of them. I have spent good fortune of my time watching different types of Tv series over the time. Thanks to that I was introduced to a whole new world of entertainment.
I will be adding this type of review videos in my blog/vlogs. Sharing my personal pov regarding specific TV series.
Today's 1st episode of my TV series contains
Name : The Blacklist
Imdb rating : 8.0/10
Seasons: 07
No. of episodes: 151
Aired on September 23, 2013 to present.
I have been watching this TV Series for a long time. Even though I am at the last episode right now of the last season. As so I heard the show will continue and will run along. The ongoing word says a lot about the series.
I am that kind of person of who watches any kind of movies if the story-line represents sth interesting for me. So in a way you can also say I am really a choosy kind of person. So whatever you will be getting, those shall be my own reviews (positive/negative).
Some of the images are used from IMDB.
Let me know if you want to see more of these videos. And if yes, what kind do you want? Do you have any preferences? Which Series you like the most?
Your feedback's shall keep me encouraged. Leave your comments below. Thank you!
---

---
Be a part of my Vlogging journey on DTUBE
---
Watch my Videos on Youtube
---
---
---
Best regards
Rehan
---
---
▶️ DTube