Creating Content is a Medicine Against the Viruses - I Am Alive Day 9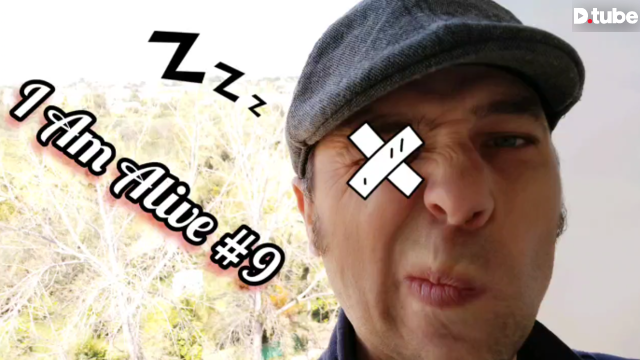 ---
I had a great day yesterday... I was busy creating my HowTo blog/vlog post about Content Creation on PeakD, 3Speak, and DTube and it was keeping my mind occupied for almost all afternoon... The result was a blog post with not so much upvotes, but I'm satisfied with the result... It could be better, as always, but, I hope that it will serve to new members to get around these 3 great front-ends for creating content on the Hive blockchain...
Being busy all day, I have noticed that exactly doing my daily posts on the chain is the most important thing which keeps me "alive"... Of course, I'm not thinking literally, but it keeps my mind busy, and far away from this craziness around us with coronavirus and the possible following consequences...
So, I'm alive! Maybe someone is not so thrilled with that, but I am... lol... Thanks again Erik for creating this challenge as it's keeping others also engaged... More and more people are coming in...
Oh, yes... Erik has announced that he will create an e-book around this challenge with all participants included in it... You can check his initial post about that here https://peakd.com/hive-119826/@flaxz/iamalivechallenge-new-ebook-idea-plus-2020vision-day-49.
Check out #IAmAliveChallenge, created by @flaxz! You can find more details about this challenge here: https://peakd.com/hive-100421/@flaxz/glmrrjya
Take care,
~ph~
---
Recipe for keeping Coronavirus away...
Wash your hands more regularly, and a minimum of 20 seconds
Avoid touching your face, mouth or nose,
Keep distance when you are on the street (if you are not in a lockdown),
Stay home if possible
Wear masks if you have symptoms
---
Music in video:
Growing Up by Scott Buckley https://soundcloud.com/scottbuckley
Creative Commons — Attribution 3.0 Unported — CC BY 3.0
.:. .:. .:. .:. .:. .:. .:. .:. .:. .:. .:. .:. .:. .:. .:. .:. .:. .:. .:. .:. .:. .:. .:. .:. .:.
Don't forget to follow, resteem and browse my Hivepage to stay connected with all the great stuff!
You can find me on ClickTrackProfit .:. Twitter .:. LBRY
.:. .:. .:. .:. .:. .:. .:. .:. .:. .:. .:. .:. .:. .:. .:. .:. .:. .:. .:. .:. .:. .:. .:. .:. .:.
---
▶️ DTube
▶️ BTFS