Authenticity and Filters - I Am Alive Day 11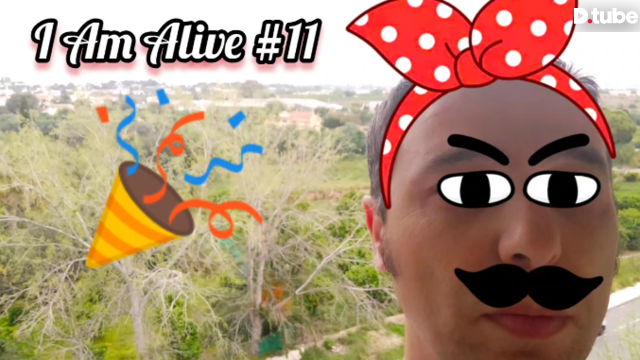 ---
The time flies when you are locked in the house like a hamster, spinning the wheel all day... lol... Just joking, it passes slowly, but I'm already on day 11 and I'm still alive... Which is a real surprise as my wife and son can't support me... lol... :)
Anyways, I had an interesting experience today and I would like to share with you as it is connected with doing business in some way... Besides my work in a blockchain and hosting sphere, I'm also an owner of the website for selling domains (I'm a domain reseller)... Today, one of my clients send me a Skype message that he has bought a domain from another my client and he was asking me to send him "transfer code" for that domain...
As the domain isn't my property I have forwarded him to ask for the code the original owner... Then I got a few words about "unreachable" people at the moment, etc... As there were a few people who have bought that domain as a company, a few sparks have been in the air... lol... Btw. the domain is worth 5 figures number, so it was not a joke... Anyways, my standpoint was still the same, and I didn't want to do anything without the approval of the original owner...
Long story short, the owner has been located, contacted me and said that it is like they said and the transfer was started... Everything finished fine, but it could finish very bad and I'm always cautious about these things... There were a couple of pissed off people, but if they can't understand procedures, this was a perfect filter for both sides... For me to avoid them, and for them to find another person for doing "unserious" business... :)
So, these are also things that keep me alive! That's why I shared it with you... :)
Check out #IAmAliveChallenge, created by @flaxz! You can find more details about this challenge here: https://peakd.com/hive-100421/@flaxz/glmrrjya
Take care,
~ph~
---
Music in video:
Growing Up by Scott Buckley https://soundcloud.com/scottbuckley
Creative Commons — Attribution 3.0 Unported — CC BY 3.0
.:. .:. .:. .:. .:. .:. .:. .:. .:. .:. .:. .:. .:. .:. .:. .:. .:. .:. .:. .:. .:. .:. .:. .:. .:.
Don't forget to follow, resteem and browse my Hivepage to stay connected with all the great stuff!
You can find me on ClickTrackProfit .:. Twitter .:. LBRY
.:. .:. .:. .:. .:. .:. .:. .:. .:. .:. .:. .:. .:. .:. .:. .:. .:. .:. .:. .:. .:. .:. .:. .:. .:.
---
▶️ DTube
▶️ BTFS