What does enjoying life mean?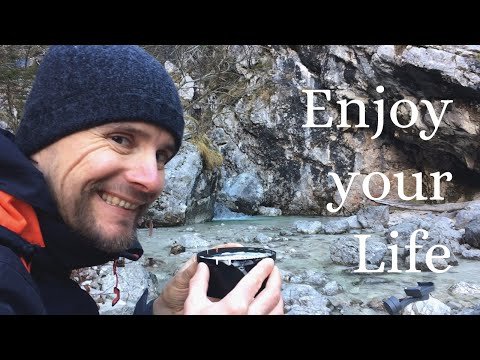 ---
What does enjoying life mean?
That is a video that will help you to feel calm. I call it visual meditation.
We shot the video on the hike to the beautiful Orglica waterfall, which pleasantly surprised us with its natural beauty.
The text is the fruit of my personal growth journaling, or as I call it, conversation with my Inner-Being.
Enjoy the beautiful recordings, soothing music, and life wisdom that the video contains.
#meditation #wisdom #positiveenergy #feelcalm
MY WEBSITE:
https://sabinasusnik.wixsite.com/sabinasusnik
MATIJA'S SHOP:
https://matijafrohlich.wixsite.com/myhappyplace
MUSIC:
Release by Emmanuel Jacob
TEXT FROM THE VIDEO:
I used to think that enjoying means experiencing as many things as possible.
Travel as much as possible, having fun, do and achieve in life as much as possible.
But lately, I find out that the moment passes me by if I am not present in it.
What helps me traveling as much as possible if I do not give myself enough time to enjoy sitting by the river?
What helps me to see as much of the world as possible if I do not allow myself to feel the energy of a particular place?
It is true what they say 'less is more'.
It is better to visit fewer places and experience those with all my heart and my being.
This moment is everything.
It is the one and only.
In fact, there is only this moment.
There is no future, no past.
It is only here and now.
Am I enjoying this moment?
Am I rushing into the future?
I'm in no hurry. The future will also become, this (present) moment.
And when it will, I will await it with a presence at the moment.
That is the only way to experience life and enjoy it.
---
Hashtags:
Waterfall, waterfall Orglice, Slovenia, beautiful nature, beautiful river, visual meditation, meditation, calming, wisdom, life wisdom, very calming, how to feel calmer, personal growth, journaling, what does enjoying life mean, how to enjoy life, how to be in a present moment, feel good, good energy, positive energy, good feeling, love, calming,
---
▶️ DTube