How to Properly Make Your Natural Makeup Last All Day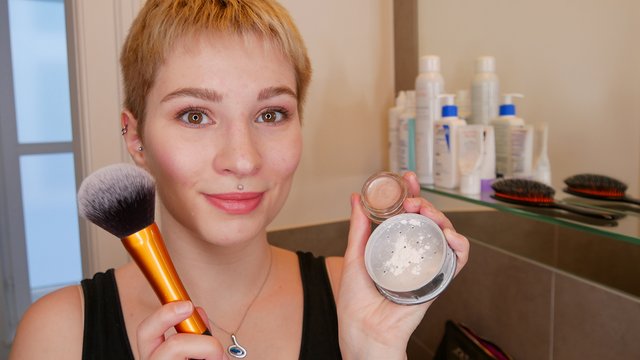 ---
Step 1 – Properly Cleanse and Moisturise Your Face
It's important to start off with a clean face; so, make sure to wash your face well with a good cleanser that's suitable for your skin type and won't dry out your skin.
Then, moisturise your face with a moisturiser that suits your skin and makes it feel good. Your skin needs to get the most out of this step.
Step 2 – Keep the Base Lightweight
Using too much product may result in too much product to move around on your face, which may bother you throughout the entire day. Additionally, you'll run out of those makeup products pretty quickly.
In this case "less is more" is so true. Keep it lightweight and buy products according to your skin type. This will make sure that your makeup stays in place! The following are some product recommendations for your skin type:
Dry to normal –
Use moisturising and dewy products (tinted moisturiser, BB/CC cream or a lightweight foundation)

Cream concealers or liquid concealers that don't cause the skin to dry up

Cream or powder blush and bronzer

Apply a small amount face powder only where needed and not all over the face lest the skin becomes dry.
Normal to Oily –
Use mattifying liquid or powder products (mattifying tinted moisturiser, BB/CC cream or a lightweight foundation or powder foundation)
Liquid concealers that are slightly drier or powder concealers
Powder blush and bronzer
Apply face powder mainly over the areas that tend to get oily with a face brush or powder puff
Always keep pressed powder and blotting papers with you
Step 3 – Long-Lasting Eye Makeup
For your brows, use either a brow pencil or a clear/tinted brow gel
Use cream eyeshadow for the eyes
Use a gel or liquid liner
Apply mascara only to the upper lashes
Step 4 – Long-Lasting Lips
Use matte liquid or normal lipsticks (these last pretty long but might feel uncomfortable for people with dry lips)
An alternative is tinted lip balm or sheer lipstick that you can reapply on the go.
Or just come to terms with the fact that comfortable lipstick or lip gloss can wear off after drinking or eating and reapply it when required.
Step 5– Most Important
Don't touch or rub your face if you want your makeup to stay put.
Choose makeup products that you like and suit your skin, which you only find out by trying them on.
Just because a product is trendy doesn't mean that it's going to work for you. Everyone's skin is different so keep looking for what's best for you!



---
▶️ DTube
▶️ IPFS