It Can Be Another Classic Move Of Zilliqa (ZIL)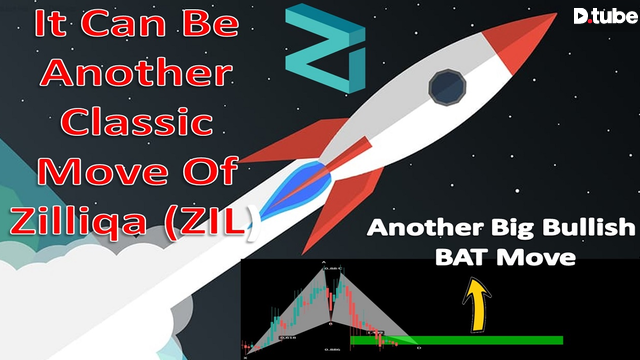 ---
---
▶️ DTube
▶️ IPFS
Brokedown the channel and key level support:
The price action of the Zilliqa coin was previously moving in a very long up channel . After breaking down the support of the channel the priceline turned is very strong bearish but found very strong support at $0.06. The $0.06 is key level support for the price line of is Zil. Because it has been working previously as very strong support for the price action for a very long time period. It can be seen that before the formation of the up-channel for several days the $0.06 level has been working as very strong support. Therefore, it will be very difficult for the PI fine to break down the support.
Big bullish BAT: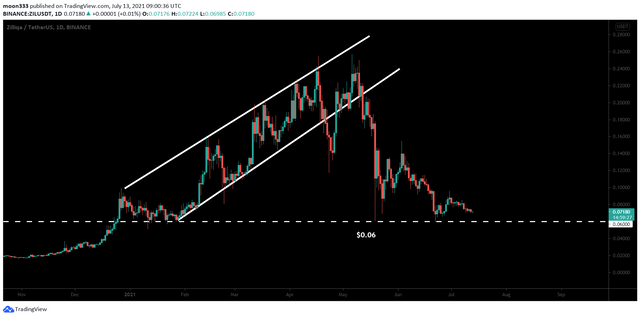 On the weekly time frame chart, the price action has formed a bullish BAT .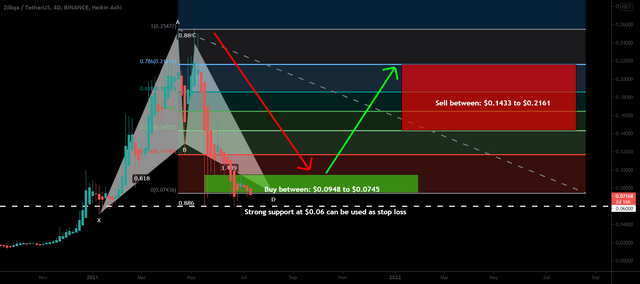 https://www.tradingview.com/chart/ZILUSDT/H5nCi3DF-Zilliqa-ZIL-formed-big-BAT-for-upto-190-move/
The buying targets as per the Fibonacci sequence of this bullish BAT can be as below:
Buy between: $0.0948 to $0.0745
Sell between: $0.1433 to $0.2161
As per the above targets, this trade has a profit possibility of up to 190%, and the loss possibility is 22%. It can be seen that on the weekly chart, the priceline is moving below the potential reversal zone of the bullish BAT but there is a very strong key level support at $0.06. Therefore, we can set this level as stop loss, rather than the maximum extent of the potential reversal zone and follow the sell targets as per the bullish BAT pattern.
Don't forget to upvote/tip and share the post, thanks
You can also support my work at Patreon for more ideas:
https://www.patreon.com/moon333
In order to play and watch the current performance of the chart you need at least a free account on tradingview:
https://www.tradingview.com/gopro/?share_your_love=moon333
KuCoin is one of the best exchange to find crypto gems:
https://www.kucoin.com/ucenter/signup?rcode=rJSDVT3
Link for Binance exchange, to trade crypto:
https://www.binance.com/?ref=11256882
Note: Above idea is for educational purpose only. It is advised to diversify and strictly follow the stop loss, and don't get stuck with trade.