UMV VL 2017-02-07 SPIRAL WAVE (PC Engine game unboxing)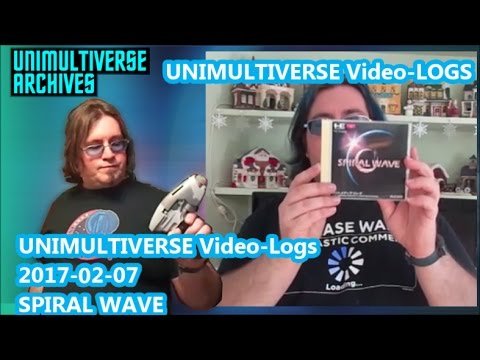 ---
UNIMULTIVERSE Video-LOGS 2017-02-07 SPIRAL WAVE
BitChute 2020-05-04: https://www.bitchute.com/video/ksDJ3LgPMWUK/
Hive Blogs 2018-03-03: https://hive.blog/pc-engine/@joey-fancy/mr803ykw
DTube 2018-03-03:
The un-boxing or un-packaging of a new in plastic wrap copy of Spiral Wave for the PC Engine, after opening the package, I (Joey) test the game (in a brief review) using the Retro Freak video game console.
Recorded at a time when I didn't feel up to very much video editing, I un-box or un-package Spiral Wave for the PC Engine.
PC Engine is the Japanese version of the Turbografx 16.
I this game is also featured when I try the Retro Freak!! Originally uploaded to YouTube in 2017, and BitChute 2018-08-27: https://www.bitchute.com/video/mNPHqJjwmuQF/
---
▶️ DTube