How To Install or Replace Home Receptacles // single and double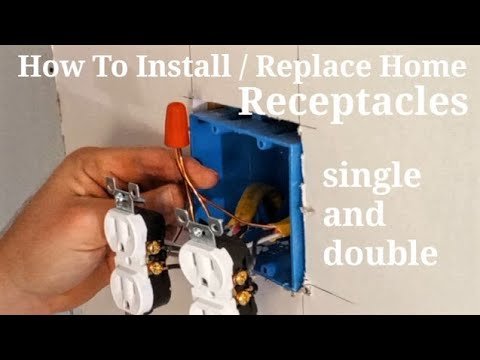 ---
Thanks for joining me today today I walk you through I stalling or replacing home receptacles. In my home remodel I am finishing up the electrical in our upstairs. I have quite a few to install and cover.
Receptacles seem to be the most common type of electrical diy. There is always a good question to ask, so I want to be another way to learn it.
In the #homesteading community there is alot of hands on learning. I only hope that people are being safe and educated as possible.
---
▶️ DTube