Creating A Successful YOUTUBE Channel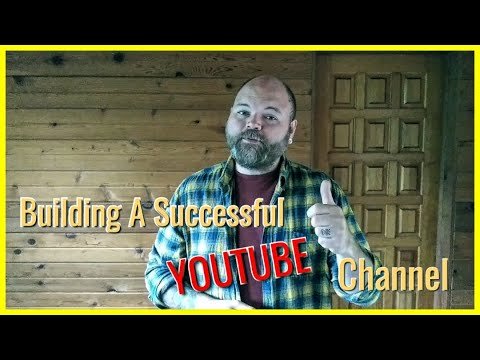 ---
Youtube has become a staple in modern culture, and everyone wants a chance to be a part of it. There are many ways to go about creating a successful youtube channel, and today I am sharing a couple of things have learned.
Like anything else, Youtube is a game. It is about making the best moves to get the most views, and to get more attention.
I have been creating videos and vlogs for several years on other platforms such as D.tube, but I have never really engaged on youtube much. Beyond video storage I wasn't really into it.
Recently, My lovely bride Stacie D has been helping me to learn more about the Youtube game. She has been doing her homework, and I have been putting it into practice
The measure of what is successful is individual, and I hope my tips may help you to achieve your success.
I hope you enjoy the video!
Be well.
~The Yeti
Join me on Inner Blocks Discord! https://discord.gg/cEqMJqk
---
▶️ DTube