How to self host ? Dtube video tutorial contest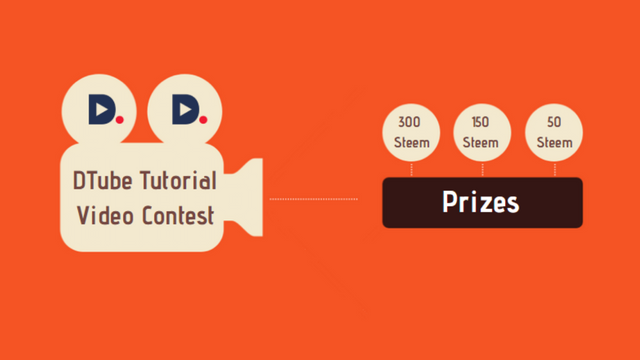 Dear Dtube community , Earlier this year, we held a competition for Dtube users to win prizes from commenting. We were absolutely blown away by the interaction videos received. Every single entrant received a reward from us!
As you all know we have been doing some changes on Dtube to provide our users much more pleasing experience while using Dtube. Thanks to our communities support our testnet reached 25k users. As we move forward for the mainnet launch we would like to inform and educate our users and make Dtube much more easy tool to use.
Therefore We would love to a video tutorial making competetion and see what our community will come up with , Dtube always been a community project and we think community can do the best.
We are presenting you Host your own videos contest and here is the criteria for the event.
Video Topic:
We would love to shine a spotlight on the key uploading method we would like to encourage in the future for our users. How to self host videos and upload to Dtube. We want to make Dtube fully decentralized project and if you want to make your content immutable self hosting is the best way. Basically contest is preparing a video tutorial about How to self host videos and upload it to Dtube.
Rules:
Your video should be relevant to topic.
Your video should be maximum 2.5 minutes in duration.
The finished video should be uploaded to Dtube. To let us know that you've entered, we would also like you to post it in the #contest channel in our Discord
Since these tutorials will be used to educate users it should be in English.
Contest runs from 4th to April 11th , videos submitted before this timeline won't be considered in judging.
If you have any questions you can contact Steeminator3000#4470 on Discord.
Judging:
We'll be deciding the winner based on the most engaging and informational videos published within the timeframe of the competition. All entries will be checked by our curation team to decide winners.
Prizes
1st Winner 300 Steem
2nd Winner 150 Steem
3rd Winner 50 Steem
Token Sale still continues
The token sale for DTube coin still continues. Visit https://token.d.tube to learn everything about upcoming DTube economy and Buy DTCs.
Need support?
For support from the team and the community, comment on this post or use:
The DTube team
https://d.tube