Top Earners / RichList / Consensus Leaders / Wealth Distribution - DTube News June 2021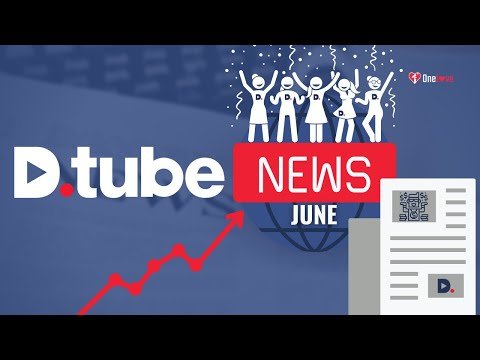 ---
What up my DTubers, welcome to DTuber News for June 2021. This is where you can find stats on Top Earners, RichList, Consensus Leaders, Wealth Distribution. Currently this is a manual effort but hopefully with a little help from the One Love Community we can generate an archive directly from the Avalon database in near future.
DTube News
The Original DTuber's Talks
Seeing as our host's all have lives to deal with the show has been shifted to a pre-recording style. Please join the One Love Discord(link bottom of post) and we will make arrangements to interview you at a time which works best. We will continue to show up in DTube Official every Tuesday and make a show of presence at what ever time we can cut out. The weekly "show" may be more of a hang out and chat unless we have a prerecorded interview to play. Anyone on the #OriginalDTuber list is welcome.
That's It, @D00k13 OUT!
Let Me Know Your Thoughts Down Below!?!?!
All My Links:
https://d00k13.com/link/
One Love Community Links:
Join Discord - https://discord.gg/RntGNy6kKH
Under Construction - https://oneloved.tube/
DTube Alternate Front-End - https://dtube.techcoderx.com/
DTube Alternative Uploader - https://uploader.oneloved.tube/
OneLoveIPFS Hosting Service - https://oneloveipfs.com/
DTube Block Explorer - https://blocks.oneloved.tube/
Community Beta Portal - https://dtube.club/
DTube Price Listings - https://dtube.fso.ovh/
---
▶️ DTube