Monero Explained in Two Minutes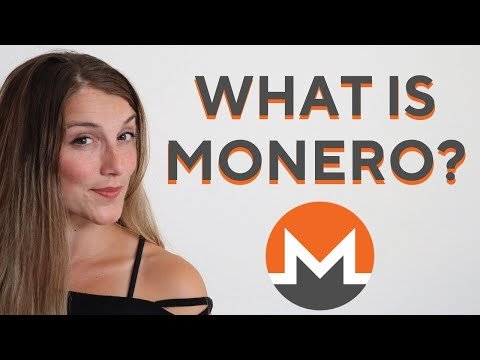 ---
What is Monero, how does it work, why is it considered a privacy coin and what about it makes it more private than other cryptocurrencies?
In this video, I give a high-level overview of how Monero works by explaining their Ring Confidential transactions and Stealth Addresses.
Monero was founded in 2014 and is also completely open-source and decentralized.
My favorite way to store, send, receive, and exchange Monero is through Cake Wallet. 🍰
➡️ Check them out to download on iOs or Andriod at https://cakewallet.com
🔥Let's Be Friends 🔥
YouTube - https://YouTube.com/c/GirlGoneCrypto
Twitter - https://www.twitter.com/girlgone_crypto
Linkedin - https://linkedin.com/in/GirlGoneCrypto
Instagram - https://www.instagram.com/girl_gone_c...
Hive - https://peakd.com/@coruscate
Steem - https://steemit.com/@coruscate
Flote - https://flote.app/GirlGoneCrypto
TikTok - http://vm.tiktok.com/m3kSQX/
Facebook - https://www.facebook.com/girlgonecrypt0/
---
▶️ DTube