Today's Crypto News... Vlog Style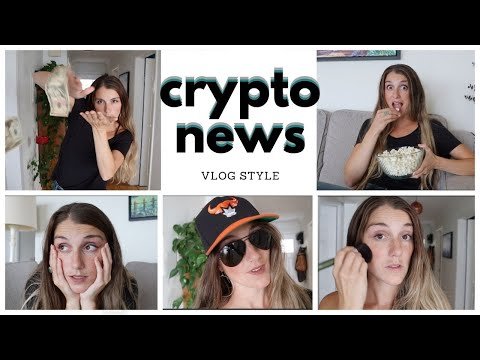 ---
I'm back with another vlog style, crypto news update! You guys loved the last one so much that I thought it would be fun to roll another one out today.
If I had unlimited amounts of time - I would definitely make one of these everyday... but maybe i'll have to start making them more often! Here are some of the highlights from today:
Bitcoin still playing with the 11k line
This is the most amount of consecutive days bitcoin has ended about 10k since 2017.
Uniswap is essentially handing out stimulus checks
People are still talking about the IRS breaking monero
Portnoy agrees to go on The Pomp Podcast
MicroStrategy ups it's bitcoin holdings to $425 million dollars
There are now 10k bitcoin atm's in the world.
Kraken becomes the first crypto exchange to. Become a US bank.
A judge orders bitfinex and tether to turn over financial documents to the New York attorney generals office.
Enjoy!
🔥Let's Be Friends 🔥
Website - https://lealovescrypto.com
YouTube - https://YouTube.com/c/GirlGoneCrypto
Twitter - https://www.twitter.com/girlgone_crypto
Linkedin - https://linkedin.com/in/GirlGoneCrypto
Instagram - https://www.instagram.com/girl_gone_crypto
Hive - https://peakd.com/@coruscate
Steem - https://steemit.com/@coruscate
Flote - https://flote.app/GirlGoneCrypto
TikTok - http://vm.tiktok.com/m3kSQX/
Facebook - https://www.facebook.com/girlgonecrypt0/
---
▶️ DTube