Community Governance in a Digital Cash Economy - Interview with Devault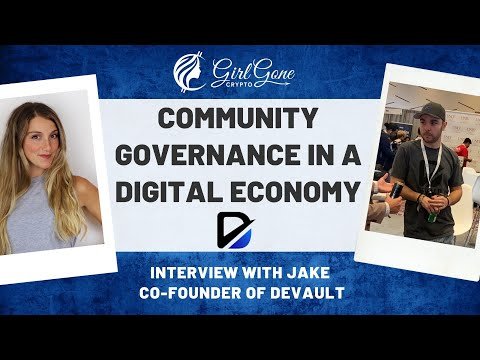 ---
I had a chance to sit down with an awesome friend and person in the crypto community, Jake (aka Decentralizd) to discuss a project he helped co-found… Devault.
Devault is a fully decentralized, community-governed project, coin and community. They are a non-ICO, no premise project.
In regards to their values of community governance their website states, "No bait & switch sales tactics here, simply real social governance via blockchain consensus." It was great to talk with Jake and hear how passionate the Devault community is for creating an eco-system that lines up with their values.
We also discuss the cold rewards system, use cases for Devault, and what is on the current roadmap for development.
I really hope you enjoy this conversation with Jake and learning more about Devault!
🔗Guest Links:
https://devault.cc/
https://twitter.com/Decentralizd
https://twitter.com/DeVaultCrypto
---
🍰 Thank you to my sponsor Cake Wallet! 🍰
Store, send, receive, and exchange your Monero safely on both iOS and Android devices. Cake wallet is open source and you always control your own keys and seed. You can even exchange between XMR, BTC, LTC & more in the app!
➡️ Learn more and download at https://cakewallet.com
🔥Let's Be Friends 🔥
YouTube - https://YouTube.com/c/GirlGoneCrypto
Twitter - https://www.twitter.com/girlgone_crypto
Linkedin - https://linkedin.com/in/GirlGoneCrypto
Instagram - https://www.instagram.com/girl_gone_c...
Hive - https://peakd.com/@coruscate
Steem - https://steemit.com/@coruscate
Flote - https://flote.app/GirlGoneCrypto
TikTok - http://vm.tiktok.com/m3kSQX/
Facebook - https://www.facebook.com/girlgonecrypt0/
---
▶️ DTube