Crypto Linkdrop Technology with Ian Friend of Ferrum Network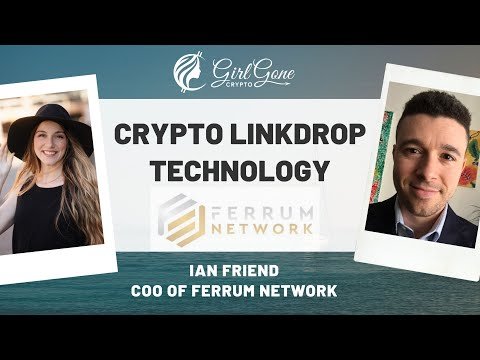 ---
I really enjoyed getting to sit down with Ian Friend, the Co-Founder and COO of Ferrum Network to learn more about what they are building in the space.
I was really intrigued by the new link drop technology they are creating and how they are setting to create an entire suite of financial products for the crypto space. Especially the cold storage option they are building that lets people create cold storage with an old smart phone.
Here are a few highlights of what we discuss in the video!
Their First Kudi project that launched in Africa and how that has been going.

They are just getting ready to launch the Unifyre wallet, so we talked about that and why being non-custodial was important.

Why creating consumer-facing applications and making crypto easier matters.

Their new link drop technology- allows you to send crypto to anyone, over any medium via a link.

What they are building to create an integrated line of financial products that gives customers a full, end-to-end experience.

The really unique way they are approaching cold storage with their upcoming "sub-zero" product.

Do they plan to expand into more developing countries and emerging markets with their First Kudi project?

Their FRM token and the utility it has within the Ferrum network eco-system.

Which coins will be available in the wallet when it launches and how they decide which tokens to add next.
🔗 Guest Links:
https://ferrum.network/
https://twitter.com/FerrumNetwork
https://t.me/ferrum_network
🔥Let's Be Friends 🔥
YouTube - https://YouTube.com/c/GirlGoneCrypto
Twitter - https://www.twitter.com/girlgone_crypto
Linkedin - https://linkedin.com/in/GirlGoneCrypto
Instagram - https://www.instagram.com/girl_gone_c...
Hive - https://peakd.com/@coruscate
Steem - https://steemit.com/@coruscate
Flote - https://flote.app/GirlGoneCrypto
TikTok - http://vm.tiktok.com/m3kSQX/
Facebook - https://www.facebook.com/girlgonecrypt0/
---
▶️ DTube